Upcoming Events

Visit

About

Series

Ticketing

Support
Following the success of 2021's Restart Stages, this year's season of concerts and performances in Damrosch Park features some of the biggest names in entertainment; free, live and in-person all summer long. As the flagship venue of Summer for the City, all events are guided by Lincoln Center's healing credo to act as a platform for audiences to rejoice in new freedoms, reclaim joy and remember what we have lost. In addition to music, theatre and dance, Damrosch's 2,500-seat amphitheater will also play host to group participatory celebrations, including signalongs, poetry readings, local graduations, and an all-city wedding ritual and reception.
Lead Support for Summer for the City Community Programming in Damrosch Park is provided by Stavros Niarchos Foundation (SNF)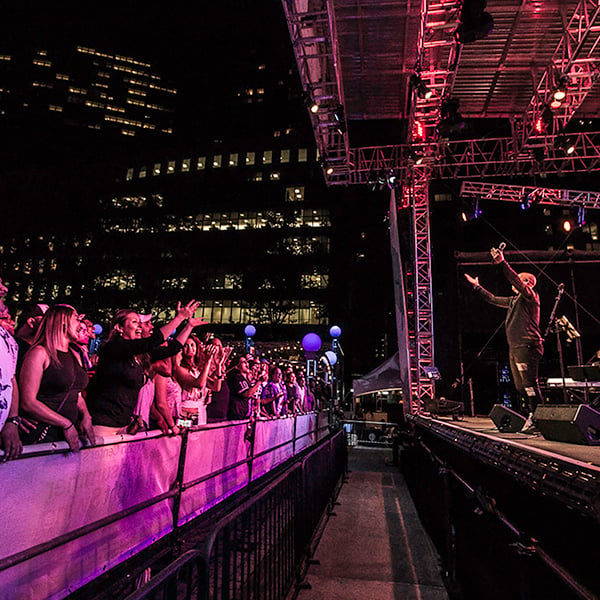 General Admission
All performances at Damrosch Park are FREE with General Admission, first-come, first-served. Just show up; tickets not required!
Learn more »
Explore more
Thanks to Our Supporters
Lead Support for Summer for the City Community Programming in Damrosch Park is provided by Stavros Niarchos Foundation (SNF)