Lincoln Center Internship
Incubating the next generation of diverse talent in Arts & Culture and beyond
Do you want to...
• Learn about careers across Lincoln Center?
• Contribute your own ideas to the Arts & Culture field?
• Develop your network of peers, mentors, and industry leaders?
applications open Monday, March 13, 2023 and close Friday, March 31 2023
---
---
What are the Lincoln Center Internship Programs?
Work Experience
Interns will gain substantive work experience in departments across Lincoln Center. They'll select a department (popup box content below) that speaks to their interests and explore projects within that specialty.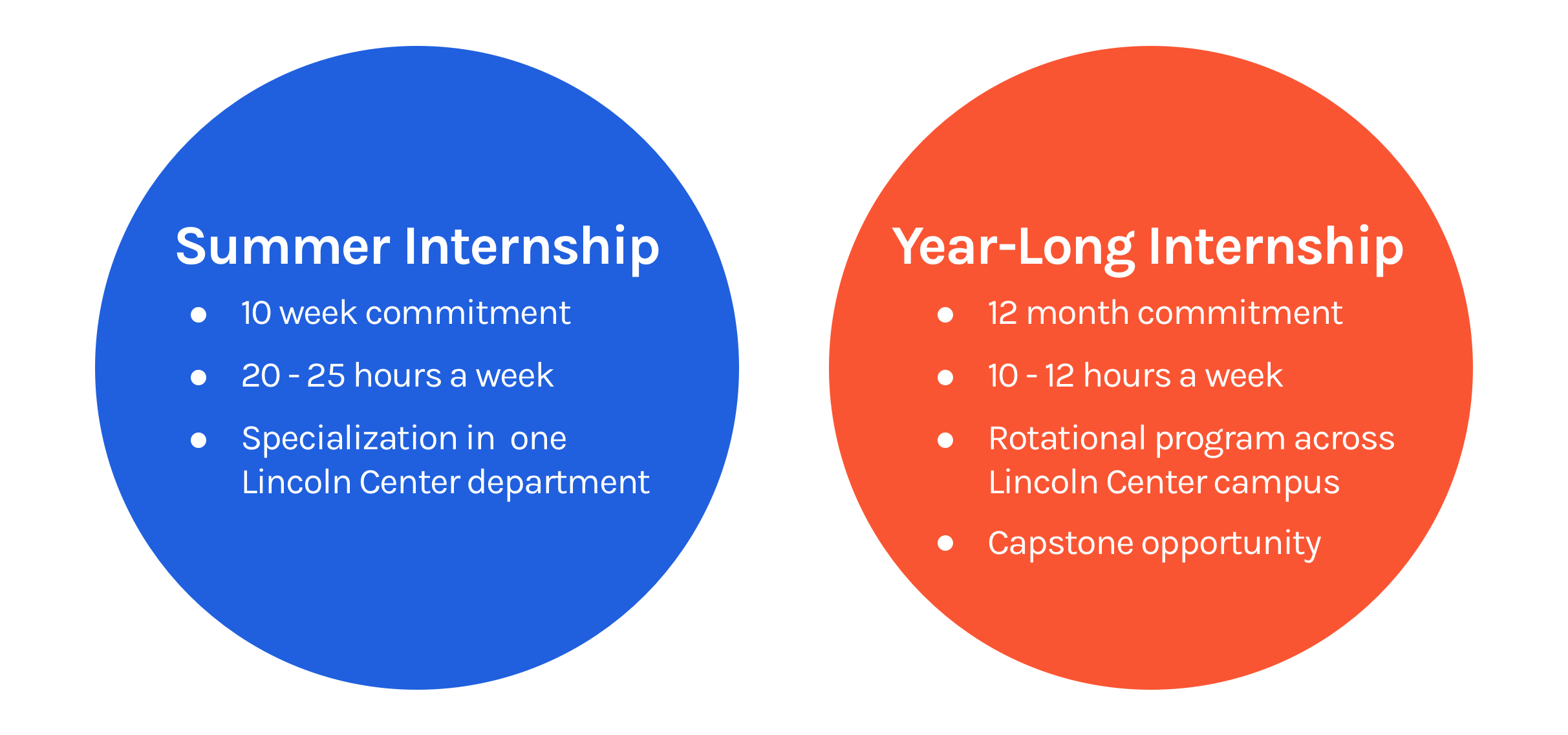 Learning & Development
Interns will participate in biweekly workshops on the Arts & Culture sector, building essential skills and knowledge.
Capstone Project
Interns will work with the Lincoln Center Innovation Team to identify a problem in the Arts & Culture sector, conceptualize their own innovative solution, and pitch that solution to a panel of industry leaders.
Conversation Series
Interns will hear from and engage with leaders across Lincoln Center and the Arts & Culture sector.
Community Building
Interns will participate in a variety of team building activities and social events, strengthening their network of peers and sense of community.
Special Events
Interns will attend parts of Activate—our flagship education conference—in addition to special panels, performances, and celebrations.
---
---
You'll be a great fit if...
· You are a rising college sophomore – senior or equivalent
· You are based in New York City or the Greater New York region
· You are available 21 hours/week, June 2023 – August 2023
·You are available 10-15 hours/week, September 2023 – August 2024
· You identify as both a self-starter and a dynamic team player
· You exemplify leadership, teamwork, organization, innovation, resilience, inclusivity, and enthusiasm
· You champion diversity, equity, inclusion, and accessibility
· You believe in the power of the arts to create a better future for our world
Lincoln Center seeks dynamic young people to bring their voice, vision, and drive to our community.
---
---
Who We Are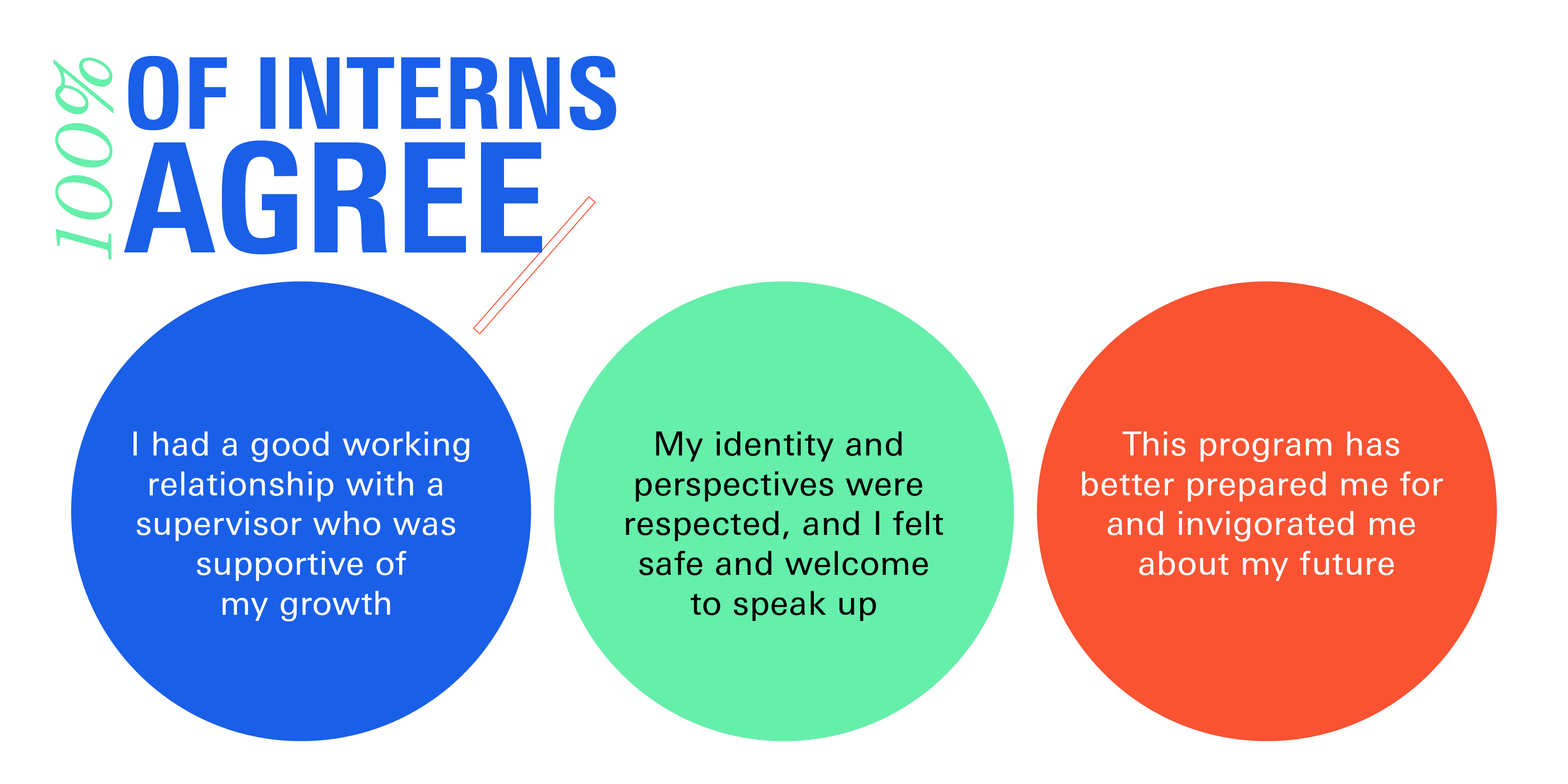 The LC Internship team did an amazing job at cultivating a welcoming, open environment where I feel empowered to speak my mind and know that my perspective matters.

- Martin Alfaro
I see my fellow interns as friends. We all have similarities and thrive when we work together.

- Tiara Hoover
---
---
Frequently Asked Questions
What if I have more questions?
Email us at [email protected]!
---
---
Thanks to Our Supporters
Major support for the Lincoln Center Internship is provided by the Ford Foundation

Additional support is provided by The Cestone Family Foundation and May and Samuel Rudin Family Foundation