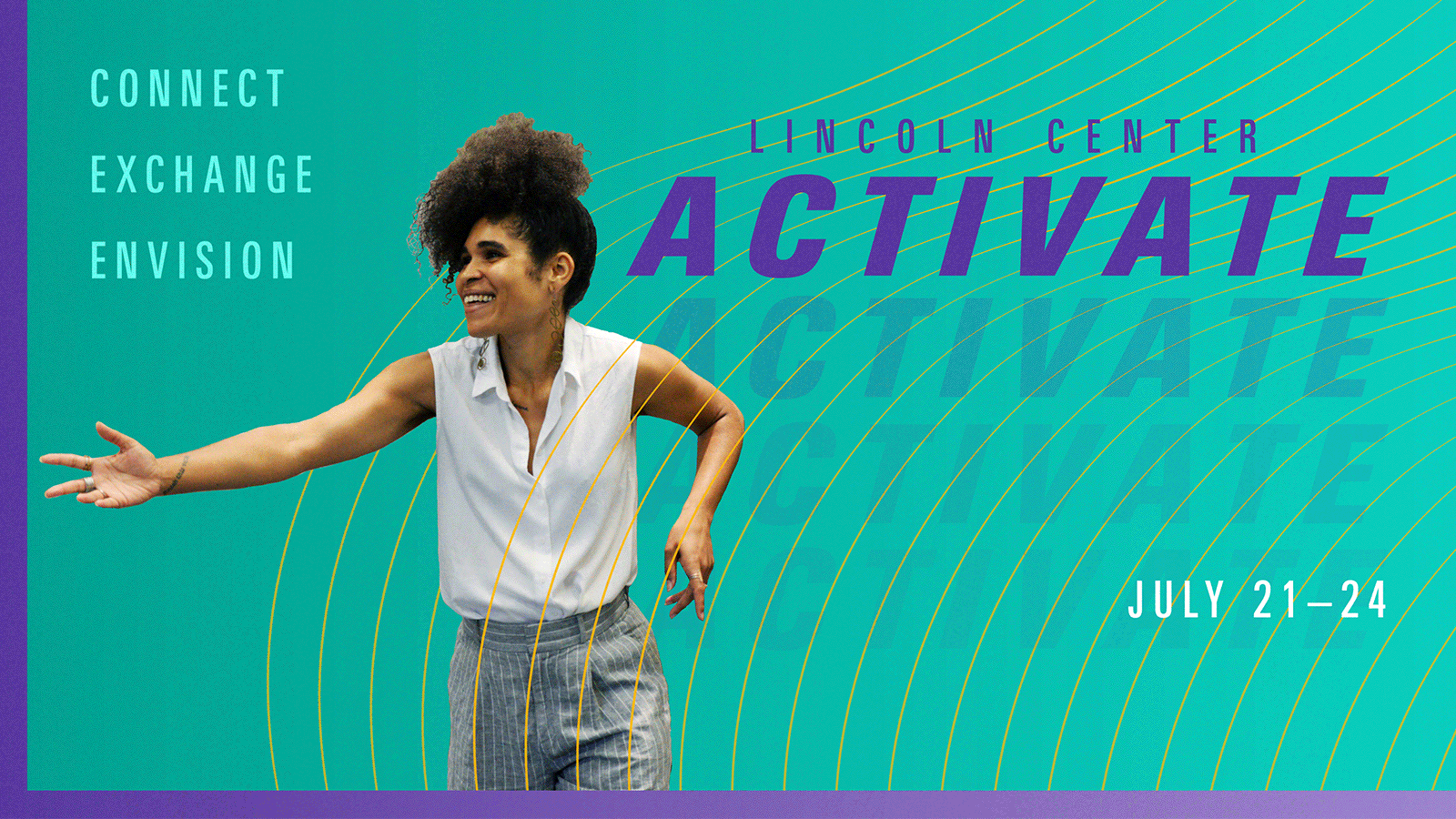 Join us July 21–24 for Lincoln Center Activate, our newest professional development initiative! The virtual kick-off brings together teaching artists, educators, community artists, and arts leaders to build a global network that supports arts professionals in a changing landscape. Activate connects and inspires leaders in the education and community engagement fields to spark change in classrooms, communities, and beyond.
Learn More »
In the midst of an unprecedented pandemic, many rituals we hold dear are no longer possible. As we find our footing in this new terrain, faith leaders have enlisted New York City artists and Lincoln Center to offer a weekly Memorial For Us All. Music unlocks thoughts, feelings, and memories that unite and free us. These memorials allow music to begin to heal us all, as it has in so many rituals since the beginning of time.
Learn More »
For family audiences, Lincoln Center for the Performing Arts is teaming up with a remarkable group of artists who will bring world-class performances and diverse musical perspectives straight from their homes to yours. We're excited to share these short performances recorded by the artists themselves with your family at home. New concerts are released on Wednesdays at 4:00 pm ET, then become available on demand.
Learn More »
School may be out for summer, but Lincoln Center Pop-Up Classroom is still in session. With fun activities from many art forms available on demand and fresh sessions every Friday, Pop-Up Classroom is here to help make creative learning part of your family's summer routine. All you need to bring to the virtual classroom is your imagination (and sometimes a few simple materials found in the home).
Learn More »