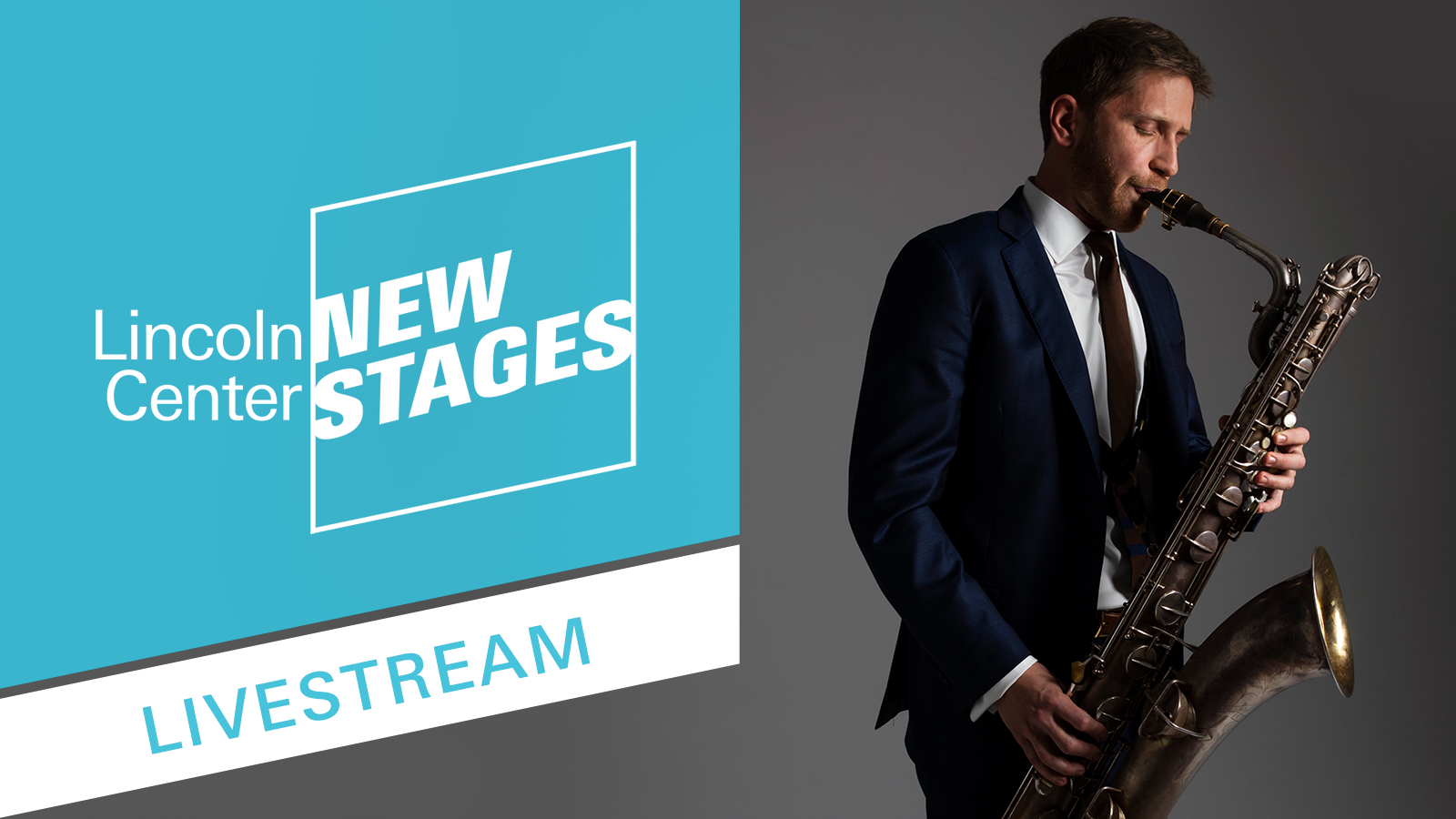 Paul Nedzela Trio - Livestream
The performance will be livestreamed on this page and remain available on demand for 24 hours only.
Presented in partnership with Jazz at Lincoln Center.
Spend a crisp fall afternoon with Paul Nedzela, one of today's top baritone sax players. Currently a member of the Jazz at Lincoln Center Orchestra with Wynton Marsalis, Nedzela brings two jazz heavy-hitters, bassist Alexander Claffy and drummer Kyle Poole, to round out his trio for a program that showcases a range of improvisational approaches, and his signature swing and virtuosity.
Program subject to change
Livestream produced by Nel Shelby Productions
Information for Ticket Holders:
Seating
•  The audience will be seated in chairs grouped in pairs (pods), with each pair 6-feet from the others.
•  Seating will be on a first come, first served basis.
•  A pod ticket allows entry to the performance for a ticket buyer plus a guest with whom they will sit. Each pair of attendees must arrive together and have one pod ticket, regardless of age.
Guest Experience
Enjoy a special concert on Lincoln Center's Hearst Plaza. In celebration of our New Stages series and in order to keep everyone distanced and safe, this area of campus will be open only to ticket holders, giving our guests a unique opportunity to linger and enjoy the Laurie M. Tisch Illumination Lawn, Barclays Capital Grove and the Paul Milstein Pool and Terrace one hour before and after the concert.
Food & Beverage
To complement the evening, we're thrilled to partner with INDIE Food and Wine. INDIE is offering ticket holders their choice of two special picnic boxes, which can be easily added at the time of ticket purchase. Each option will feature select picnic favorites, and the price includes choice of wine/beer/soft drink. Please note that outside food and beverage is not allowed, and there are no other concessions on campus.
Please visit our COVID-19 Health & Safety Protocols to learn more about what we're doing to keep all guests safe during this time.
Rain Date: November 1 at 2:00 pm ET
Questions? Need help? Call CenterCharge at 212.721.6500 (Monday – Friday 10:00 am – 6:00 pm New York time; TTY 212.957.1709).
A Dance for Birds
Samuel Torres Latin Chamber Ensemble Ft: The Bergamot String Quartet