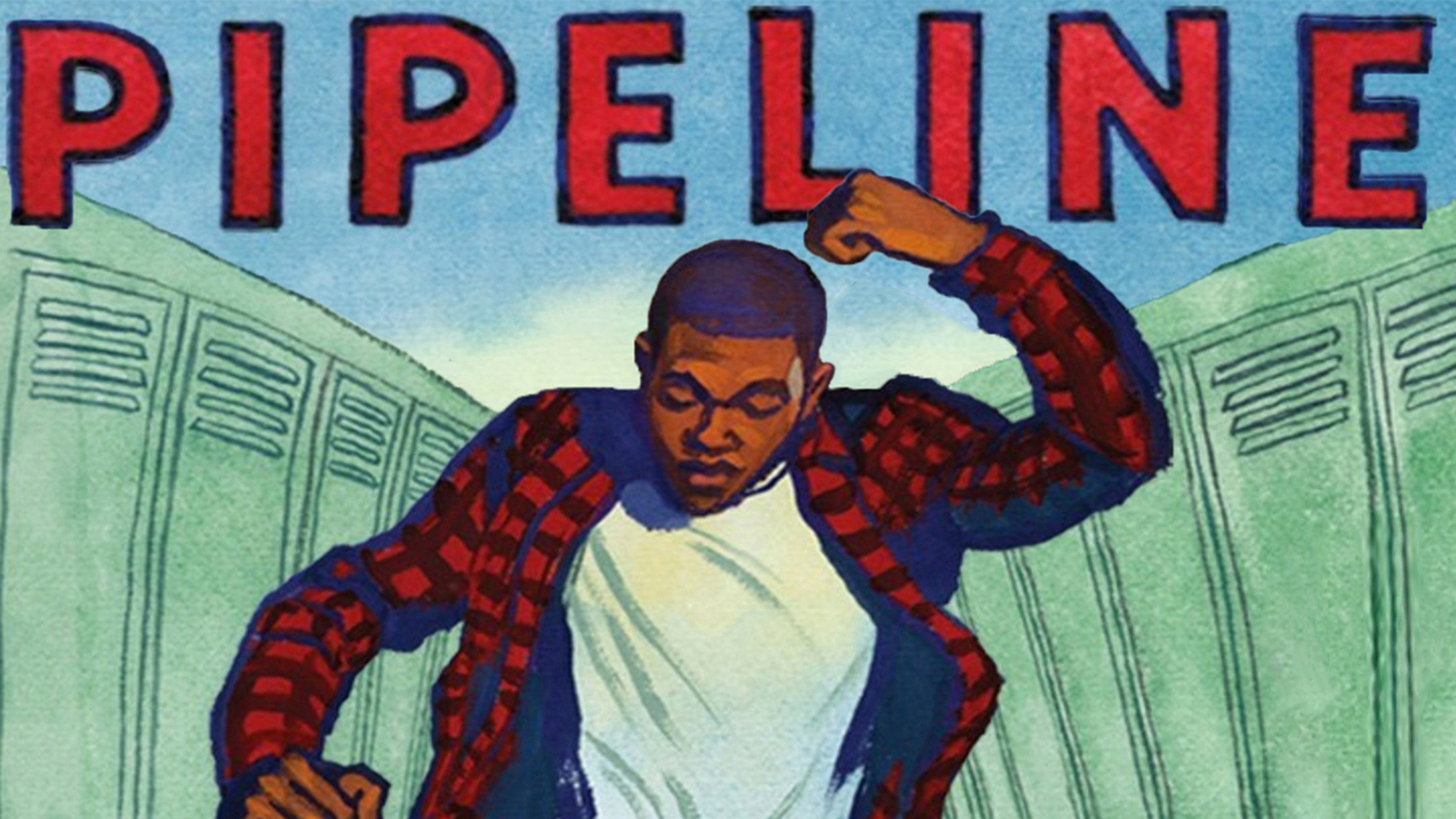 Lincoln Center Theater's PIPELINE
By Dominique Morisseau
Live From Lincoln Center
Live From Lincoln Center, in partnership with BroadwayHD, brings to audiences at home Dominique Morisseau's strikingly powerful work PIPELINE, originally staged at Lincoln Center Theater in 2017. This intimate play depicts a mother's hopes for her son and their clash with an educational system rigged against him.
Hailed as "potent and intensely acted," PIPELINE confirmed Morisseau's "reputation as a playwright of piercing eloquence (New York Times)." The story follows Nya Joseph (Karen Pittman), a dedicated, inner-city public high school teacher, who is committed to her students' achievement, while she sends her only son, Omari (Namir Smallwood), to a private boarding school. When Omari is involved in a controversial incident which threatens him with expulsion from his school, Nya is forced to reconcile Omari's rage, her own parental decisions, and the public and private school systems, as she rallies to save her son.
Reminder: It will be available for free viewing for one week. Will go behind paywall on Friday, May 22 at 5:30 pm.
Directed for the stage by Lileana Blain-Cruz
With Tasha Lawrence, Morocco Omari, Karen Pittman, Namir Smallwood, Jaime Lincoln Smith, and Heather Velazquez
Matt Saunders, sets
Montana Levi Blanco, costumes
Yi Zhao, lighting
Justin Ellington, original music and sound
Hannah Wasileski, projections
Charles M. Turner III, stage manager
Performance Date
Available for one week from Friday, May 15 at 5:30 pm
Originally produced by
Lincoln Center Theater
Produced for cinema by
Live From Lincoln Center in Association with BroadwayHD
Directed for the screen by Habib Azar
Executive Producer Andrew C. Wilk
Executive Producers for BroadwayHD Stewart F. Lane and Bonnie Comley
Produced for cinema by Live from Lincoln Center in Association with BroadwayHD
Live From Lincoln Center is made possible by The Audrey and Martin Gruss Foundation, the family of Robert Wood Johnson III, The Robert and Renée Belfer Family Foundation, and the National Endowment for the Arts.

Additional funding for this episode is provided by the Doris Duke Charitable Foundation, The Christopher Lightfoot Walker Literary Fund at Lincoln Center Theater, The Blanche and Irving Laurie Foundation, and The Lecomte du Nouy Foundation.