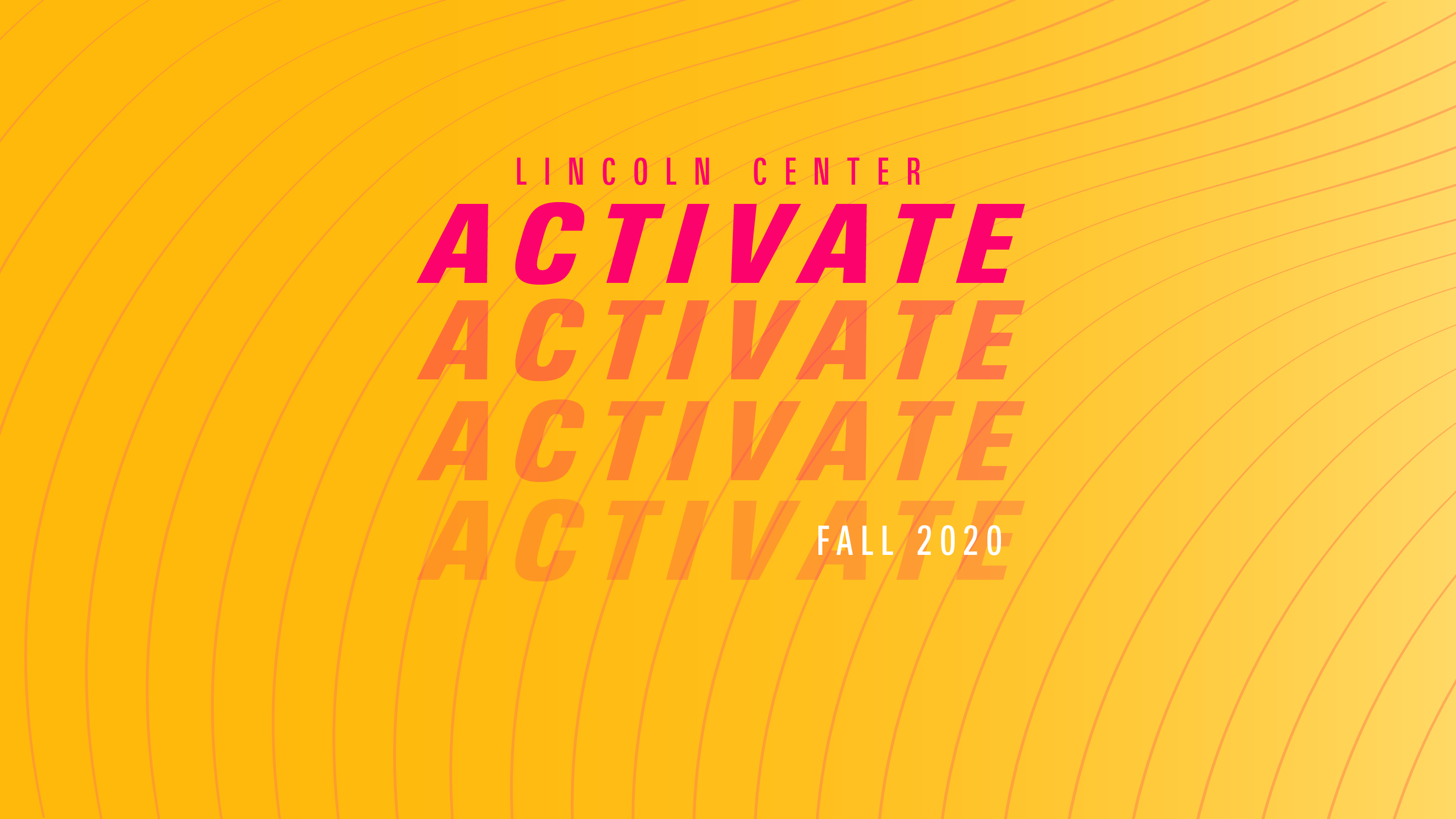 Developing Arts-Based Digital Content
To register for any of Lincoln Center Activate's free fall events, click here.
Learn from the team that created Lincoln Center Pop-Up Classroom—livestreamed virtual workshops featuring creative lessons using everyday objects. With that program as a case study, participants will learn to adapt their inquiry-based teaching practices to livestreaming platforms such as YouTube and Facebook. Take a master class-style deep dive into selected participant projects as the team brainstorms and troubleshoots in real time.
Call for Submissions
We're seeking three arts instructors who are in the process of developing arts education content for digital platforms to share and discuss their work at this session. For more information about how to apply, click here.
Now accepting submissions through Wednesday, October 14.
Session led by: John Holyoke (Lead Instructional Specialist at Lincoln Center Education), Ashley Renee Watkins (Teaching Artist Facilitator at Lincoln Center Education), and Jesse Itskowitz (Production Supervisor at Lincoln Center Education)
Event Date
Tuesday, October 20 from 4:30–6:30 pm ET
For teaching artists/arts instructors
Part of Lincoln Center Activate
Thanks to Our Supporters
Major support for Lincoln Center Activate is provided by The Manton Foundation and Dalio Foundation.
Programming for Lincoln Center Education is made possible by LuEsther T. Mertz Charitable Trust, Carnegie Corporation of New York, Henry and Lucy Moses Fund, Inc., Theodore H. Barth Foundation, Lincoln Center's Education Committee, and Lincoln Center's generous donors and supporters.
Thanks to Our Supporters