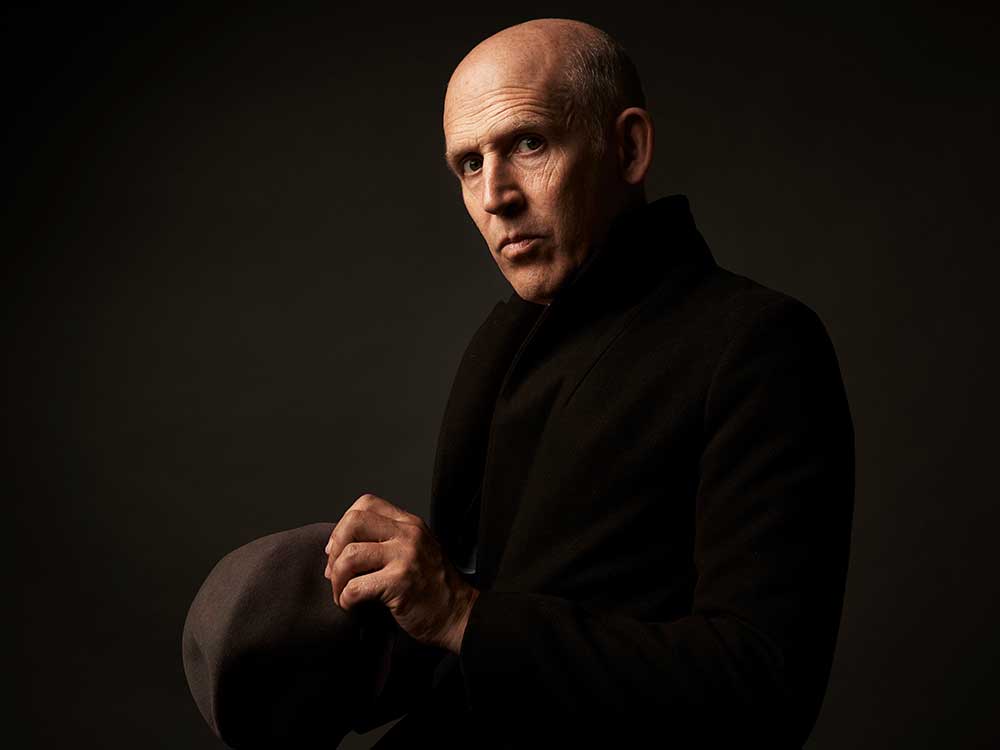 This event has passed
Samuel Beckett's towering novels Molloy, Malone Dies, and The Unnamable cycle between comic storytelling by a philosophical vagrant, an elderly man lost to memory and fantasy, and a paralyzed protagonist. In this evening-length theatrical rendition featuring excerpts from these novels, preeminent Beckett interpreters Conor Lovett and Judy Hegarty Lovett offer an embodiment of this existential trinity in a profound solo performance exploring the precision of language and Beckett's remarkably uplifting worldview.
"An absolutely riveting experience."
– Irish Times
"One could hardly come up with a better human instrument to intone the sonorous waves of Samuel Beckett's blasphemous comic prose than Conor Lovett."
– Los Angeles Times
"The greatest Beckett interpreter alive today."
– Australian Arts Hub on Conor Lovett
Venue
229 W 42nd St
Accessibility
Large-print programs

Braille programs

Wheelchair-accessible seating

Assistive listening devices
The Beckett Trilogy
(New York premiere)
Gare St. Lazare Ireland
Conor Lovett, actor
Judy Hegarty Lovett, director
Simon Bennison, lighting designer
Performance Details
The performance on Friday, November 3, will be followed by a White Light Lounge.
The Becket Trilogy is made possible in part by Laura Pels International Foundation for Theater.
Performance length: 3 hours, including intermission