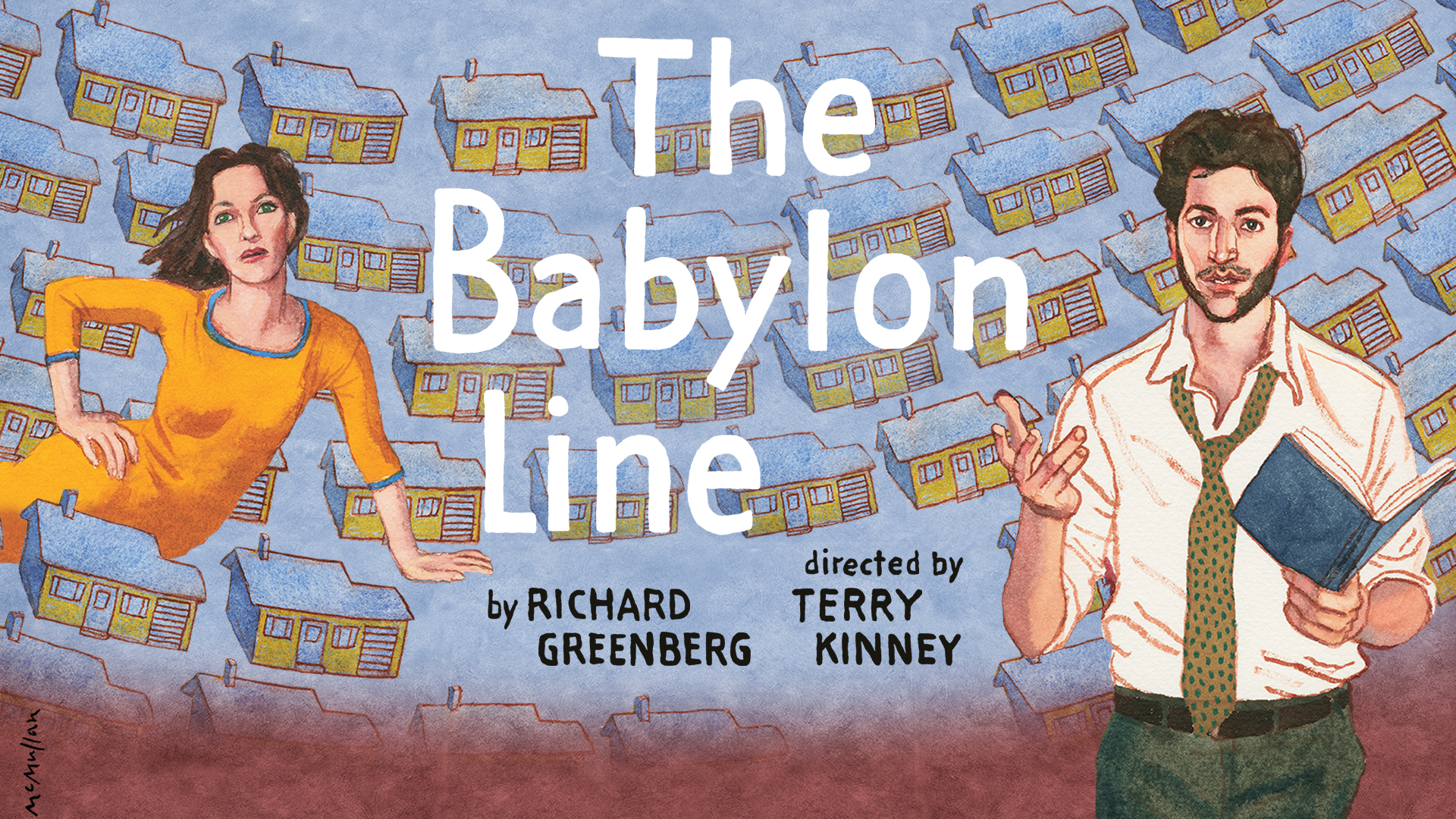 This event has passed
Levittown, 1967. It's the first night of adult-ed Creative Writing class in a classroom at the local high school. The teacher, Aaron Port (Josh Radnor; "How I Met Your Mother," Disgraced on Broadway), lives in Greenwich Village and reverse commutes once a week on the Long Island Rail Road's Babylon line to Wantagh.  
His students are a mixed bag: Frieda Cohen, Anna Cantor and Midge Braverman, housewives all, embrace each other on arrival, and update their running checklists on each other's kids, husbands and lawns. Their opening gambit is to tell Aaron in no uncertain terms that they are only there because French Cooking and Flower Arranging are full. The two men in the class, Jack Hassenpflug and Marc Adams keep mostly to themselves.  
One final student, Joan Dellamond (Elizabeth Reaser; The Twilight Saga), rushes in late –- but she actually does intend to be there. She is a housewife, but not like the others. Living on Long Island with no kids, she cannot be in the same conversation with those women. Nor does she seem to want to be. And yet, she does seek connection. Maybe this class will bring her, and Aaron, something that neither quite expects.  
Playwright Richard Greenberg is the author of numerous Broadway plays including the Tony-award winning Take Me Out, The Assembled Parties and Eastern Standard. His luminous new play will be brought to life by acclaimed director Terry Kinney (co-founder of Chicago's Steppenwolf Theatre Company).
Maddie Corman

, Anna Cantor

Randy Graff

, Frieda Cohen

Julie Halston

, Midge Braverman

Michael Oberholtzer

, Marc Adams

Josh Radnor

, Aaron Port

Elizabeth Reaser

, Joan Dellamond

Frank Wood

, Everett Dirksen