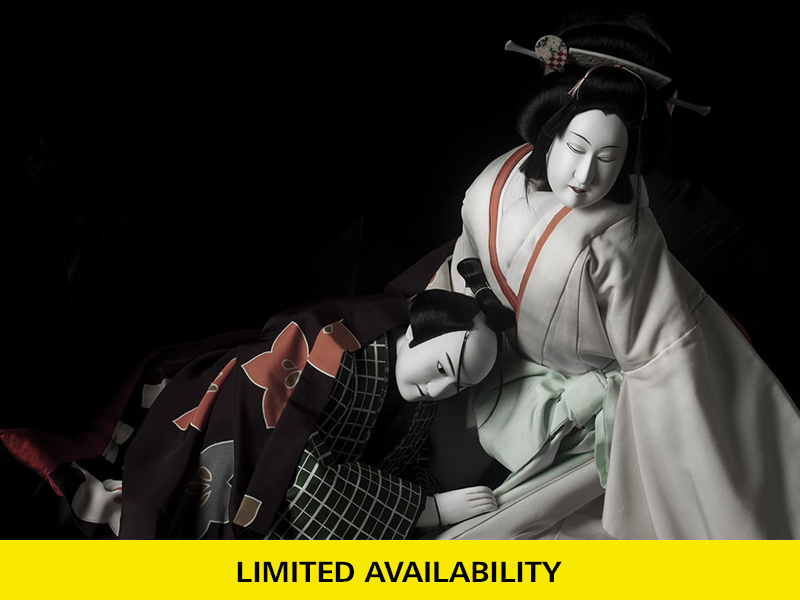 This event has passed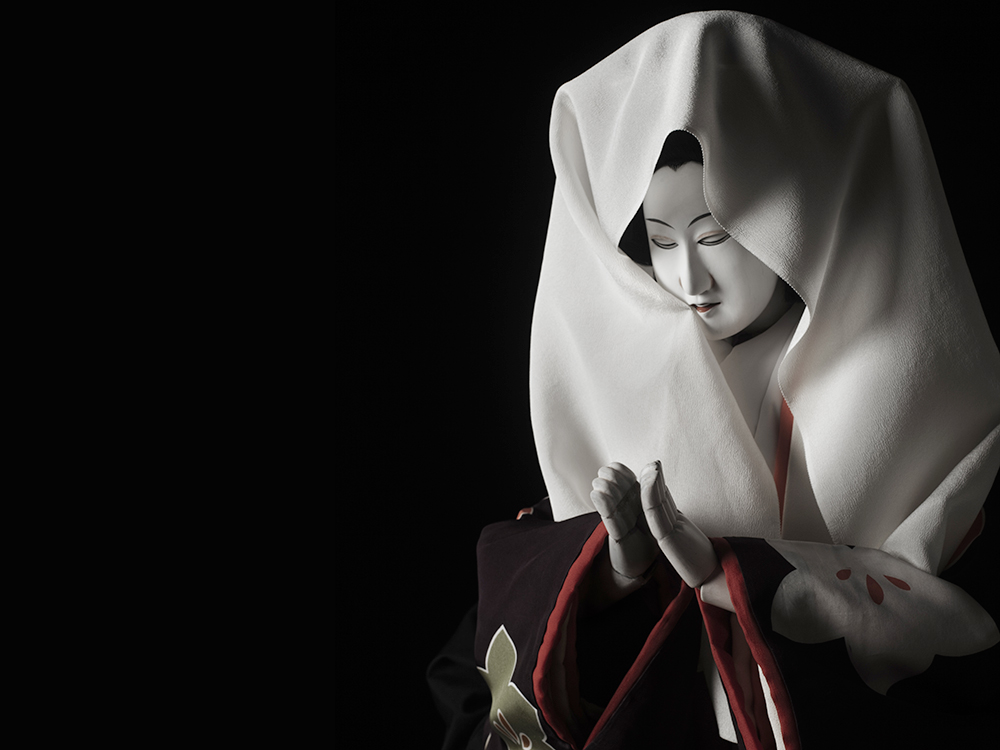 This event has passed
Sugimoto Bunraku Sonezaki Shinju
Copyright Hiroshi Sugimoto / courtesy of Odawara Art Foundation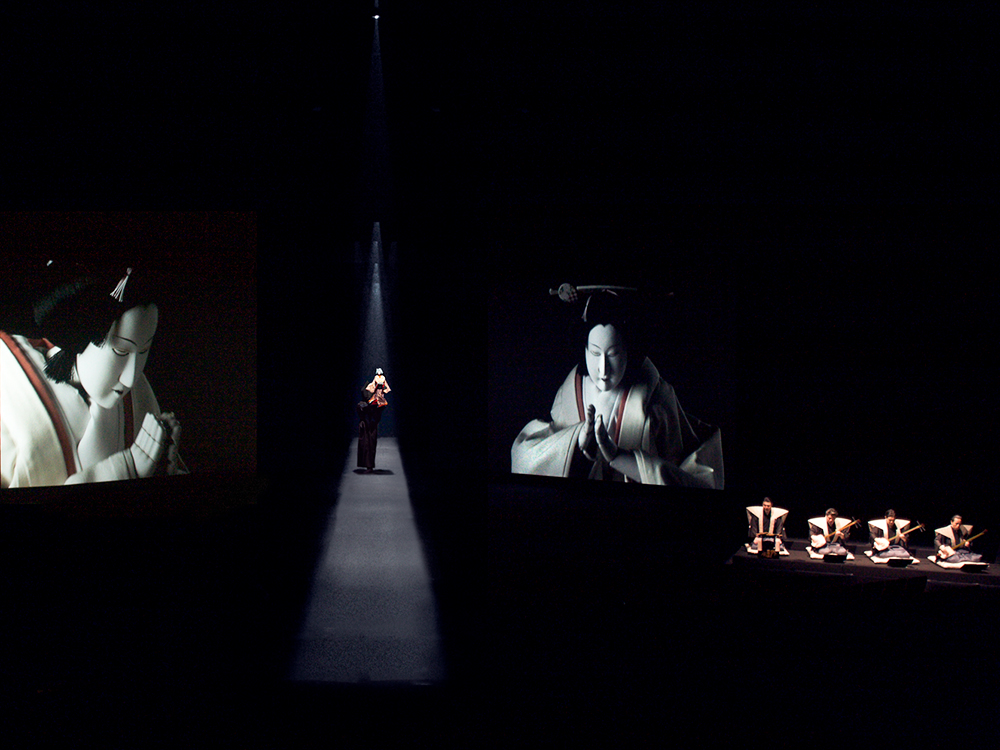 This event has passed
Sugimoto Bunraku Sonezaki Shinju
Copyright Hiroshi Sugimoto / courtesy of Odawara Art Foundation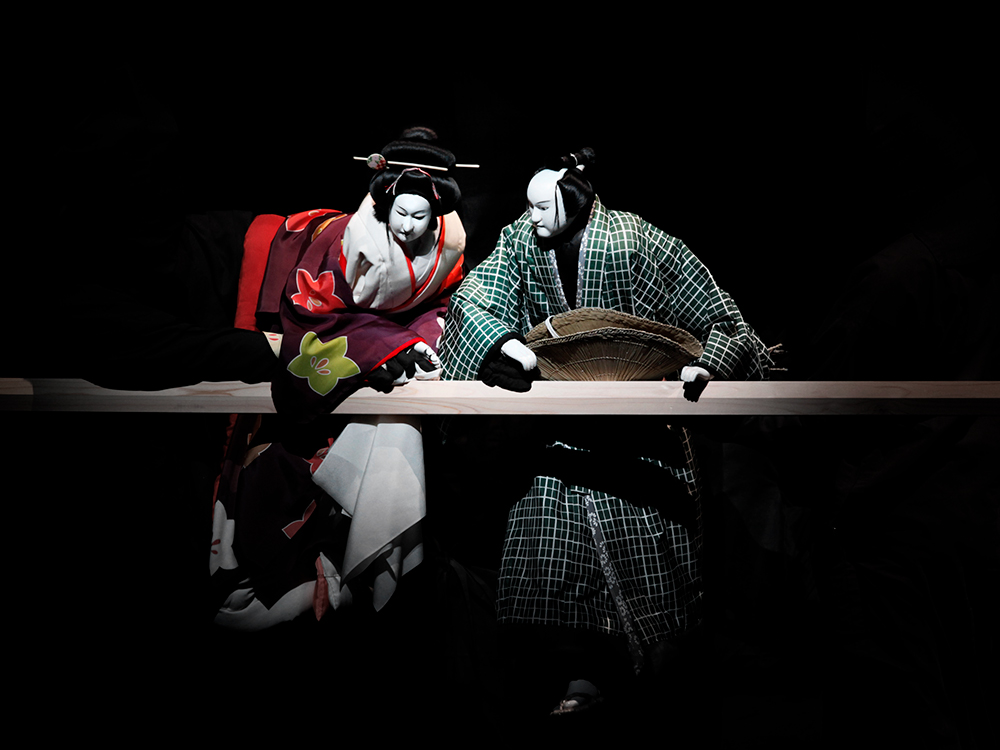 This event has passed
Sugimoto Bunraku Sonezaki Shinju
Copyright Hiroshi Sugimoto / courtesy of Odawara Art Foundation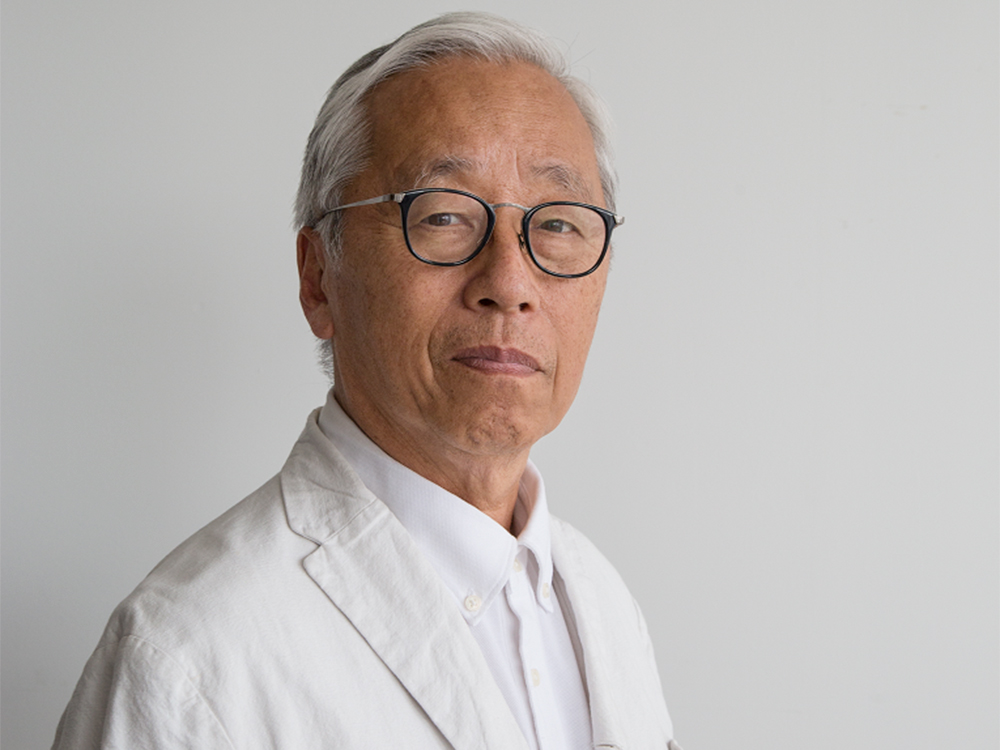 This event has passed
At the turn of 18th-century Japan, a clerk and a courtesan committed suicide in the forest of Tenjin. The Love Suicides at Sonezaki, a tragic play based upon these events, was banned after its 1703 premiere for more than two centuries. For this U.S. production premiere, renowned artist Hiroshi Sugimoto presents a bold, contemporary interpretation of the classic drama using bunraku puppet theater with music by Living National Treasure Seiji Tsurusawa and video by Tabaimo and Sugimoto. The puppets, imbued with life, captivate audiences with their lively movements rivaling the eloquence of actual human beings.
Learn more about traditional Bunraku here.
"Sugimoto breathed souls into the lifeless wooden puppets."
– Le Monde 
Venue
10 Columbus Cir
Accessibility
Large-print programs

Braille programs

Wheelchair-accessible seating

Assistive listening devices
Sugimoto Bunraku Sonezaki Shinju
The Love Suicides at Sonezaki
U.S. production premiere
Hiroshi Sugimoto,
artistic director
Seiji Tsurusawa,
composer and director
Tomogoro Yamamura,
choreography
Tabaimo and Hiroshi Sugimoto,
video
Original text by Chikamatsu Monzaemon
Cast: Rodayu Toyotake, Seiji Tsurusawa, Tamasuke Yoshida, and others
Presented in association with The Japan Foundation and Odawara Art Foundation
Sugimoto Bunraku Sonezaki Shinju: The Love Suicides at Sonezaki is part of Japan 2019, a series of events highlighting Japanese arts and culture in the United States throughout 2019.

In cooperation with National Bunraku Theatre, BUNRAKU KYOKAI and Setagaya Arts Foundation/Setagaya Public Theatre
Corporate support is provided by Mitsubishi Corporation (Americas), Mitsui & Co. (U.S.A.), J.C.C. Fund, Japanese Chamber of Commerce and Industry of New York, and Nippon Steel & Sumitomo Metal U.S.A., Inc.

Additional support is made possible in part by The Jim Henson Foundation.
Performance Details
Performed in Japanese with English supertitles

Two hours and 30 minutes, including intermission

Keep the White Light spirit alive with a White Light Lounge following this performance. This reception is exclusive to White Light Festival ticketholders - come mingle with the artists and your fellow concertgoers while enjoying a complimentary glass of wine.