Jun 26
Sisterhood of Swing
Show Full Description
The 2018 dance season in Damrosch Park kicks off with an all-star, all-woman big band led by "the shining hope of hot jazz" Bria Skonberg (New York Times), with jazz violin legend Regina Carter, powerhouse clarinetist Anat Cohen, and some of the jazz world's best musicians. When this Sisterhood rips into a set of classic swing, you will have no option but to rise up and experience the joy of a night dancing under the stars. The band's inspiration? The International Sweethearts of Rhythm, the first integrated, all-female swing band that Earl Hines once praised as "the first Freedom Riders."
Related event:
Panel Discussion: The History of Lindy Hop
Moderated by Zita Allen
Thursday, June 21 at 7:30 pm
Film Society's Elinor Bunin Munroe Film Center's Amphitheater, 144 West 65th Street
Dance critic, author, and professor Zita Allen and an esteemed group of dancers and scholars trace the evolution of Lindy hop from its Harlem Renaissance roots to its modern-day revival.
Panelists: LaTasha Barnes, Mickey Davidson, Cynthia Millman, Tena Morales, and Sally Sommer
See Full Description >
"
Shaking up the jazz world.
"
The finest jazz violinist of her generation.
"
One of the leading clarinetists of her generation, adept at everything from Dixieland to Brazilian music.
Bria Skonberg
Bria Skonberg
Photo courtesy of the artist
1/14
Regina Carter
Regina Carter
Photo by Christopher Drukker
2/14
Anat Cohen
Anat Cohen
Photo by Shervin Lainez
3/14
Lakecia Benjamin
Lakecia Benjamin
Photo by Elizabeth Leitzell
4/14
Sharel Cassity
Sharel Cassity
Photo by Abdullah Quick
5/14
Chloe Feoranzo
Chloe Feoranzo
Photo by Dylan Duvall
6/14
Camille Thurman
Camille Thurman
Photo by Phillis Kwentoh
7/14
Emily Asher
Emily Asher
Photo by Joanne Levey
8/14
Linda Briceño
Linda Briceño
9/14
Jami Dauber
Jami Dauber
Photo courtesy of the artist
10/14
Endea Owens
Endea Owens
Photo courtesy of the artist
11/14
Savannah Harris
Savannah Harris
12/14
Michela Lerman
Michela Lerman
Photo courtesy of the artist
13/14
Champian Fulton
Champian Fulton
Photo by Antonio Narváez Dupuy
14/14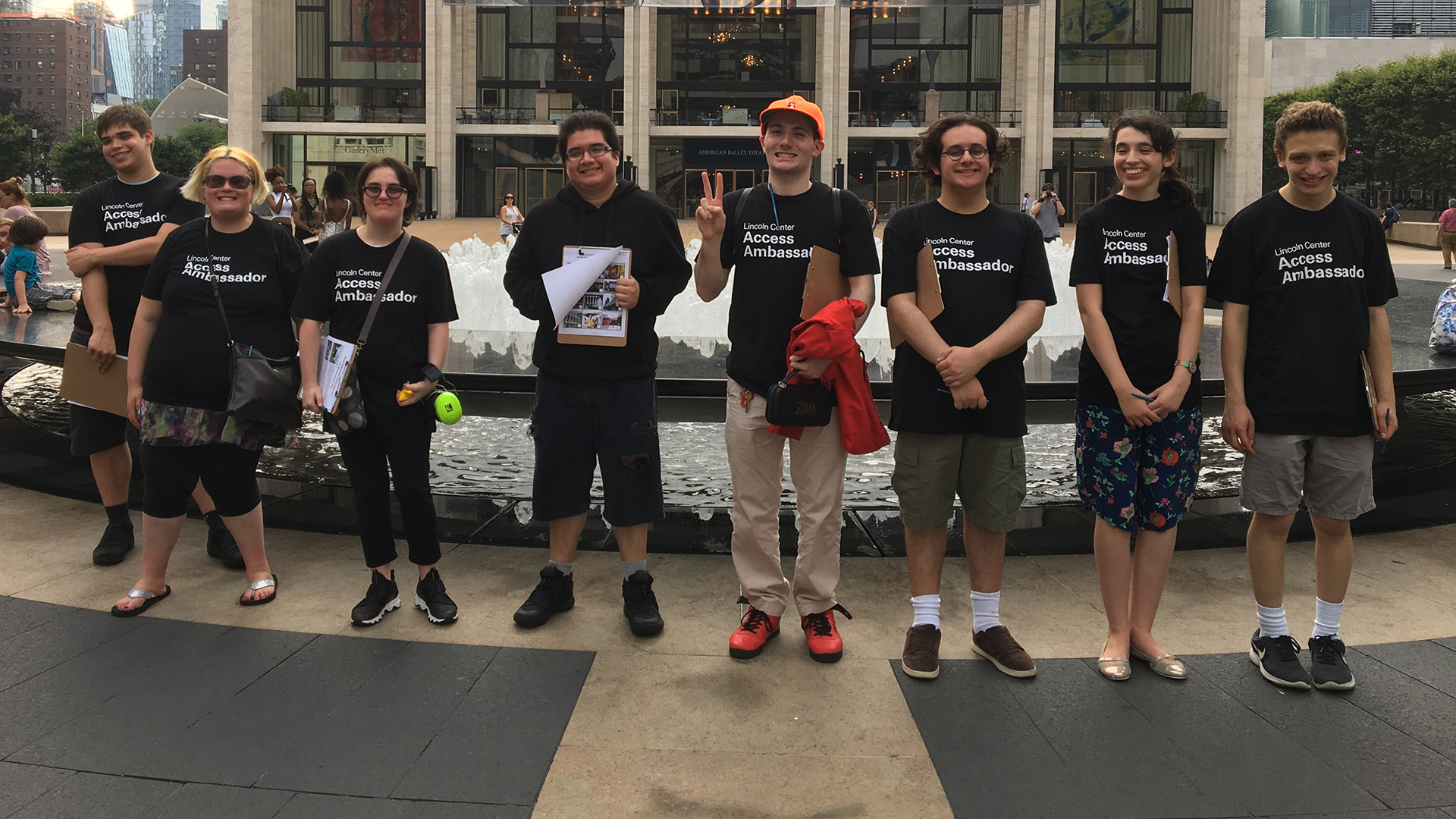 The Summer 2018 Access Ambassadors
This summer, Accessibility at Lincoln Center partnered with the Marlene Meyerson JCC Manhattan to work with eight young adults on the autism spectrum as part of our Access Ambassador program.
Read More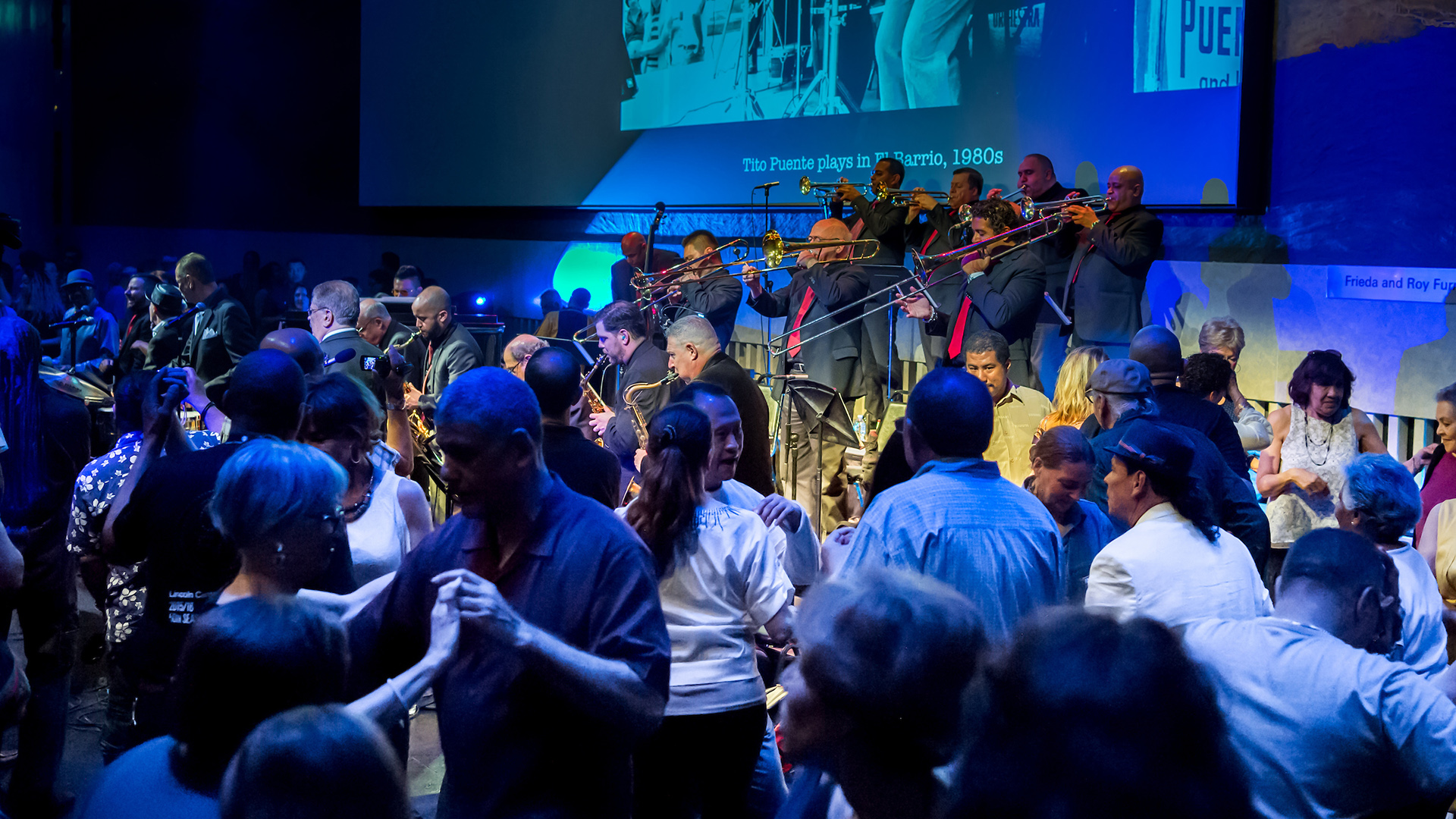 ¡VAYA! 63: Celebrating the Latin Community
Jordana Leigh and Carlos Chirinos talk about the Atrium's popular ¡VAYA! 63 series.
Read More