Oct 10-13
Rachmaninoff's Rhapsody on a Theme of Paganini
Show & Tell
The Performers
Program
Dive In
Show Full Description
Paganini, wizard of the violin, meets Rachmaninoff, wizard of the piano. The result: the diabolically difficult Rhapsody, performed by piano superstar Garrick Ohlsson and the Philharmonic. Also, Sibelius's most popular symphony, with dark-hued sonorities and breathtaking brass chorales, plus Louis Andriessen's TAO, part of The Art of Andriessen, our exploration of the contemporary master.
PROGRAM
Louis Andriessen - TAO
Rachmaninoff - Rhapsody on a Theme of Paganini
Sibelius - Symphony No. 2 
ARTISTS
David Roberson - Condcutor 
Garrick Ohlsson - Piano
Synergy Vocals - Vocal Quartet
Tomoko Mukaiyama - Piano / Voice / Koto 
See Full Description >
Runtime
1 hour & 45 minutes with intermission
The
Performers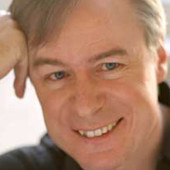 David Robertson
Conductor
Program
Louis Andriessen is the recipient of The Marie-Josée Kravis Prize for New Music.