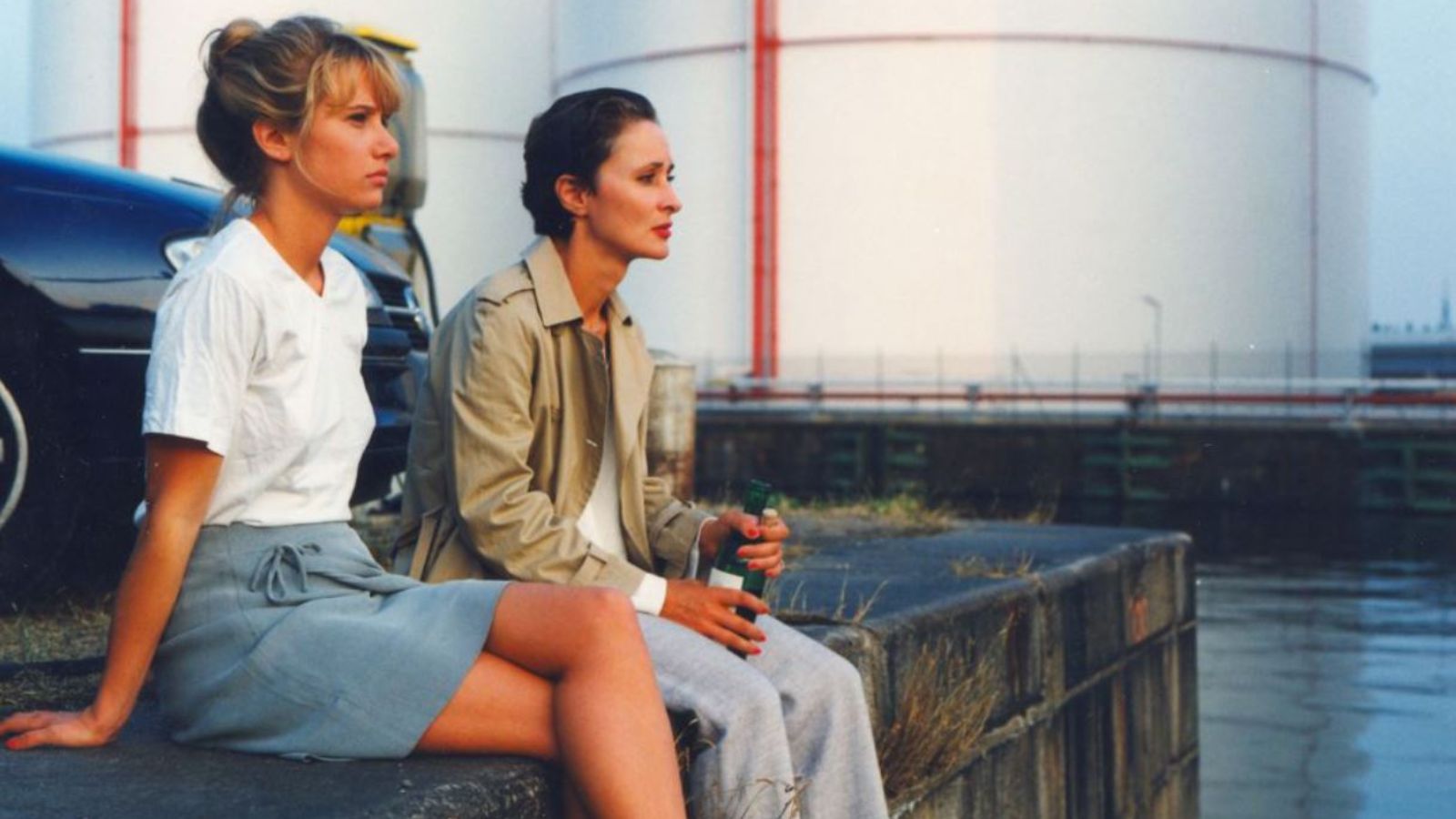 This event has passed
Petzold's graduation project at film school (DFFB) is an unconventional crime thriller—which later aired on German television—that introduces a major theme of his films: the plight of women navigating a cold world of dead-end jobs and economic precarity in post-reunification Germany. Loosely adapting Hitchcock's The 39 Steps, Pilots follows two traveling cosmetic saleswomen—one nearing middle age and fighting for her job, the other a younger competitor who is also the boss's lover—who start out as enemies and become outlaw accomplices. As they share dreams and humiliations, Petzold captures mid-nineties Germany's bland highway landscapes of roadside motels and rest-stops in an economical style reminiscent of Robert Bresson. Courtesy of Austrian Filmmuseum.
Venue and Accessibility
144 West 65th Street
For questions about accessibility or to request an accommodation, please contact [email protected] or 212.875.5375.
For ticketing information and general questions, please call 212.721.6500.