Photo by Adrien H. Tillmann
Show Full Description
Blending vintage sound, original tunes, infectious rhythms, and endless heart, Orquesta Akokán extends the golden era of Cuban mambo to now. Following their critically acclaimed debut album on Daptone Records, power vocalist José "Pepito" Gómez and an orchestra of Cuban music all-stars bring the spirit of old Havana to the heart of Manhattan.
See Full Description >
"
An explosion of brass and saxophone call the dancers to order then the rhythm rides on the pulse of the saxes, calling to mind the full-bodied sound of past masters Perez Prado and Tito Puente.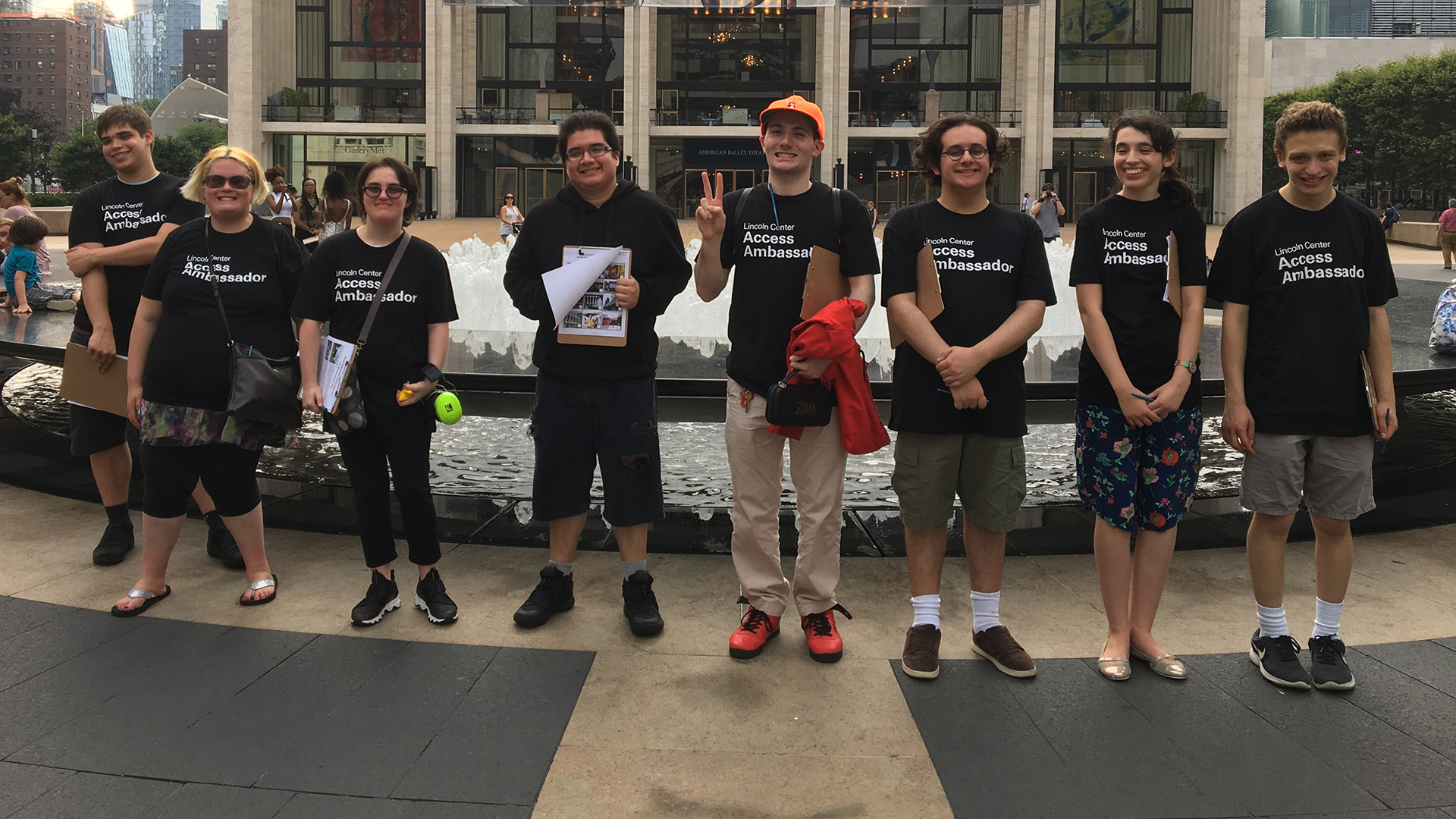 The Summer 2018 Access Ambassadors
This summer, Accessibility at Lincoln Center partnered with the Marlene Meyerson JCC Manhattan to work with eight young adults on the autism spectrum as part of our Access Ambassador program.
Read More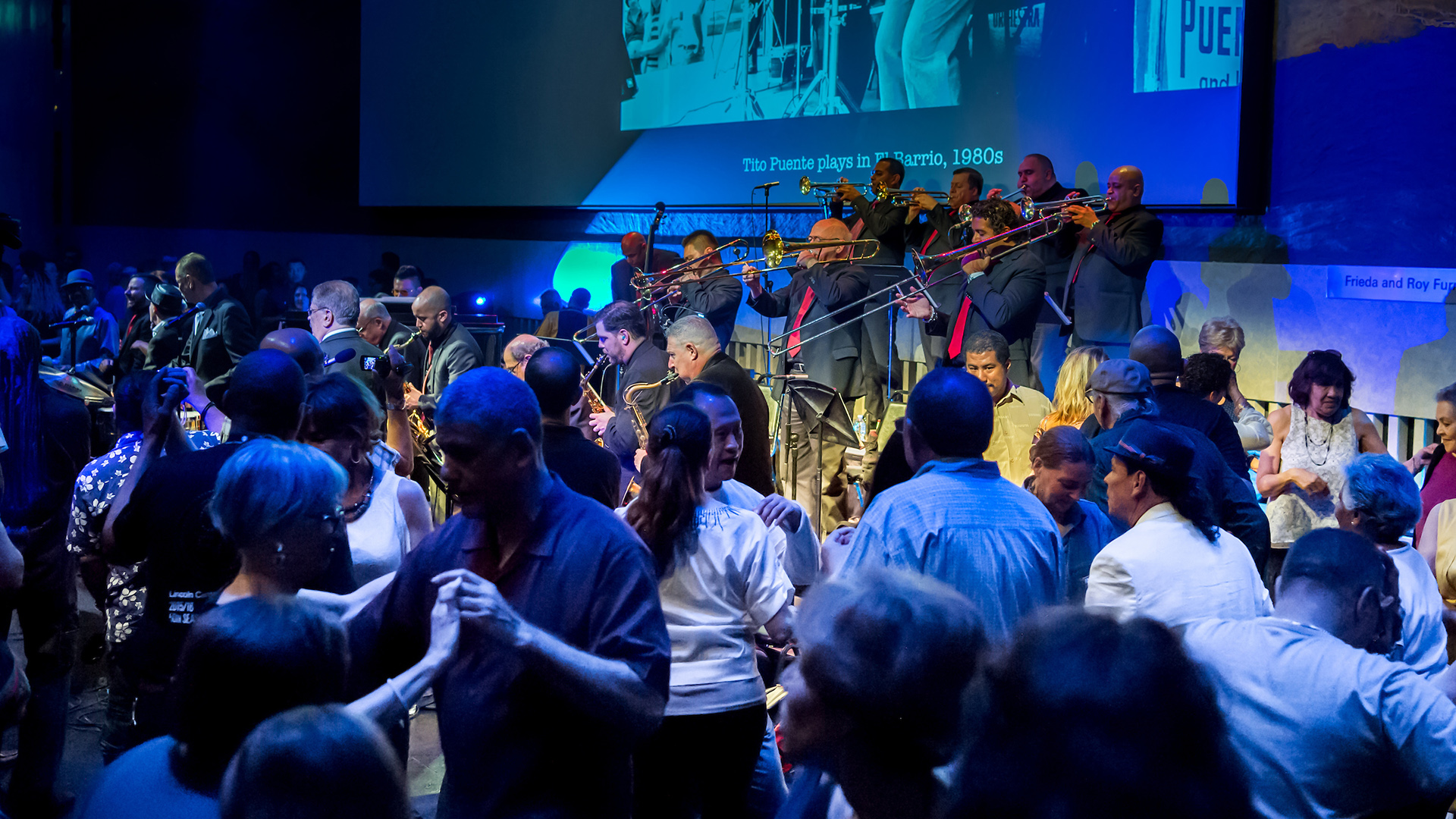 ¡VAYA! 63: Celebrating the Latin Community
Jordana Leigh and Carlos Chirinos talk about the Atrium's popular ¡VAYA! 63 series.
Read More