Sept 20
Opening Night Gala: New York, Meet Jaap
Show & Tell
The Performers
Dive In
Show Full Description
This concert is a Special Event and the Opening Gala of the 2018–19 season.
Join us for the New York Philharmonic's 2018 Opening Gala Concert, welcoming Jaap van Zweden in his inaugural concert as Music Director. Daniil Trifonov solos in Ravel's jazz-infused Piano Concerto in G. The Rite of Spring roars to life with visceral rhythms and the raw energy of ancient Russian rituals. And you'll witness the World Premiere of an adventurous new work by "arresting" (The New Yorker) and "moving" (The New York Times) composer Ashley Fure, written for this momentous occasion.
Enhance your experience by attending the Opening Gala evening, including a pre-concert champagne reception and a post-concert seated dinner with the artists. To register, please contact [email protected].
PROGRAM
Ashley Fure - Filament (World Premiere - New York Philharmonic Commission)
Ravel - Piano Concerto in G major
Stravinsky - The Rite of Spring
ARTISTS
Jaap van Zweden - Conductor
Daniil Trifonov - Piano  
Rebekah Heller - Bassoon 
Nate Wooley - Trumpet
Brandon Lopez - Bass
Constellation Chor      
     Marisa Michelson, founder / director
César Alvarez - Movement and Visual Direction
Lilleth Glimcher - Movement and Visual Direction
Brandon Clifford - Matter Design
Wes McGee - Matter Design
Johanna Lobdell - Matter Design
Marika Kent - Lighting Design
Tolulope Aremu - Costume Design
See Full Description >
Runtime
1 hour & 35 minutes
The
Performers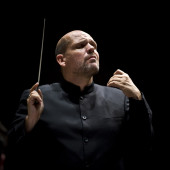 Jaap van Zweden
Conductor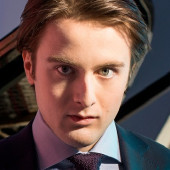 Daniil Trifonov
Piano