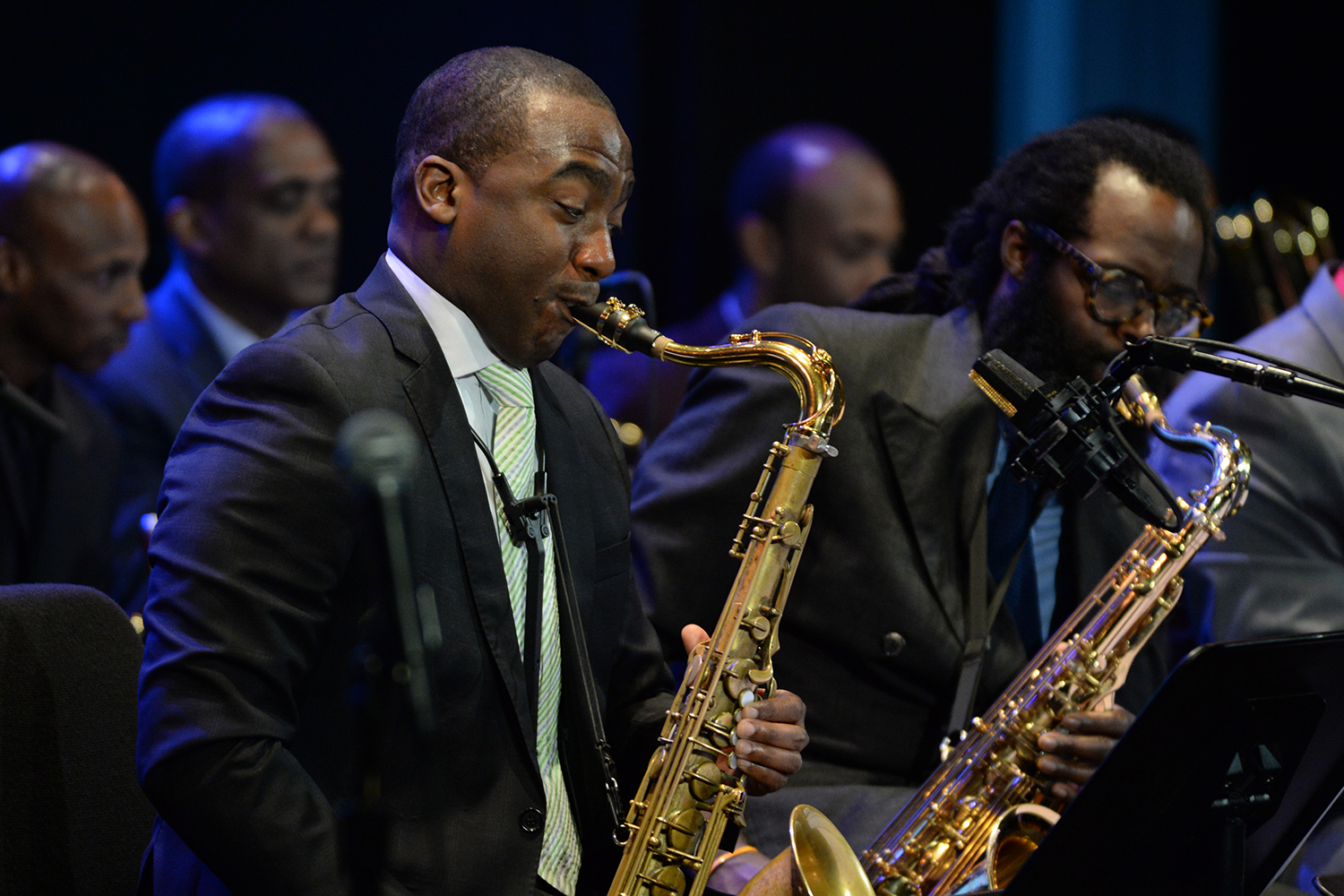 This event has passed
There are no physical tickets for Dizzy's Club events, reservations are recommended. Doors open at 6:00pm for the 7:30pm set and 9:00pm for the 9:30pm set. The venue offers a full dinning experience inclusive of craft cocktails. The music cover charge will be added to the final food and beverage bill at the end of the evening.
World-renowned saxophonist Eric Person has spent decades composing, recording, and performing a broad range of contemporary jazz at the highest level. He has performed and recorded more than 50 records with greats like McCoy Tyner, Dave Holland, Chico Hamilton, John Hicks, Houston Person, Vernon Reid, Will Calhoun, and World Saxophone Quartet, and tonight he teams up with vibraphone and percussion virtuoso Bryann Carrott for their Dizzy's Club co-headlining debut. A New York native, Carrott studied percussion right down the street at LaGuardia High School of Music & Arta and Performing Arts, and he has since performed with David "Fathead" Newman, Muhal Richard Abrams, Steve Kroon, Dave Douglas, Sam Rivers, Tom Harrell, and many others. After multiple appearances on DownBeat magazine's Critics and Readers Polls, in 2015 he was named No. 1 Rising Star Vibraphonist. His star continues to rise, and this co-headlining performance with Eric Person and One Step Beyond is yet another achievement worth checking out.
One Step beyond featuring Eric Person and Bryan Carrott