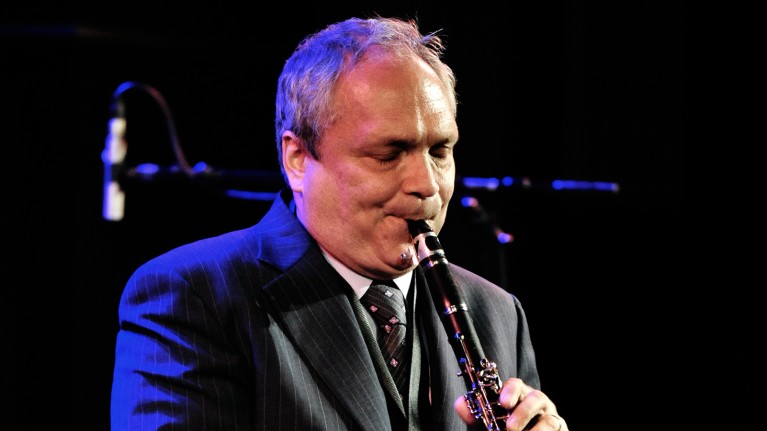 This event has passed
There are no physical tickets for Dizzy's Club events, reservations are recommended. Doors open at 6:00pm for the 7:30pm set and 9:00pm for the 9:30pm set. The venue offers a full dinning experience inclusive of craft cocktails. The music cover charge will be added to the final food and beverage bill at the end of the evening.
The votes are in, and now it's time to celebrate the 2019 Ertegun Jazz Hall of Fame inductees! Night two of this year's festivities kicks off with Ken Peplowski paying tribute to the great Frank Trumbauer. Ken Peplowski is a clarinetist and saxophonist cherished for keeping the fire bright in traditional jazz and swing styles. Always with a group of expert swing stylists, he performs vivacious and virtuosic arrangements of classic, early jazz. Though the music is timeless, it's rare and rewarding to experience renditions that so deftly balance authenticity with individuality. Tonight he'll be honoring saxophone genius Frank Trumbauer, the nonpareil master of the C Melody saxophone who, famously in collaboration with Bix Beiderbecke, mastered a singing lyrical line that set the gold standard for the jazz ballad. Peplowski is here for one set only, so don't miss out!
Ken Peplowski Quintet: The Legacy of Tram