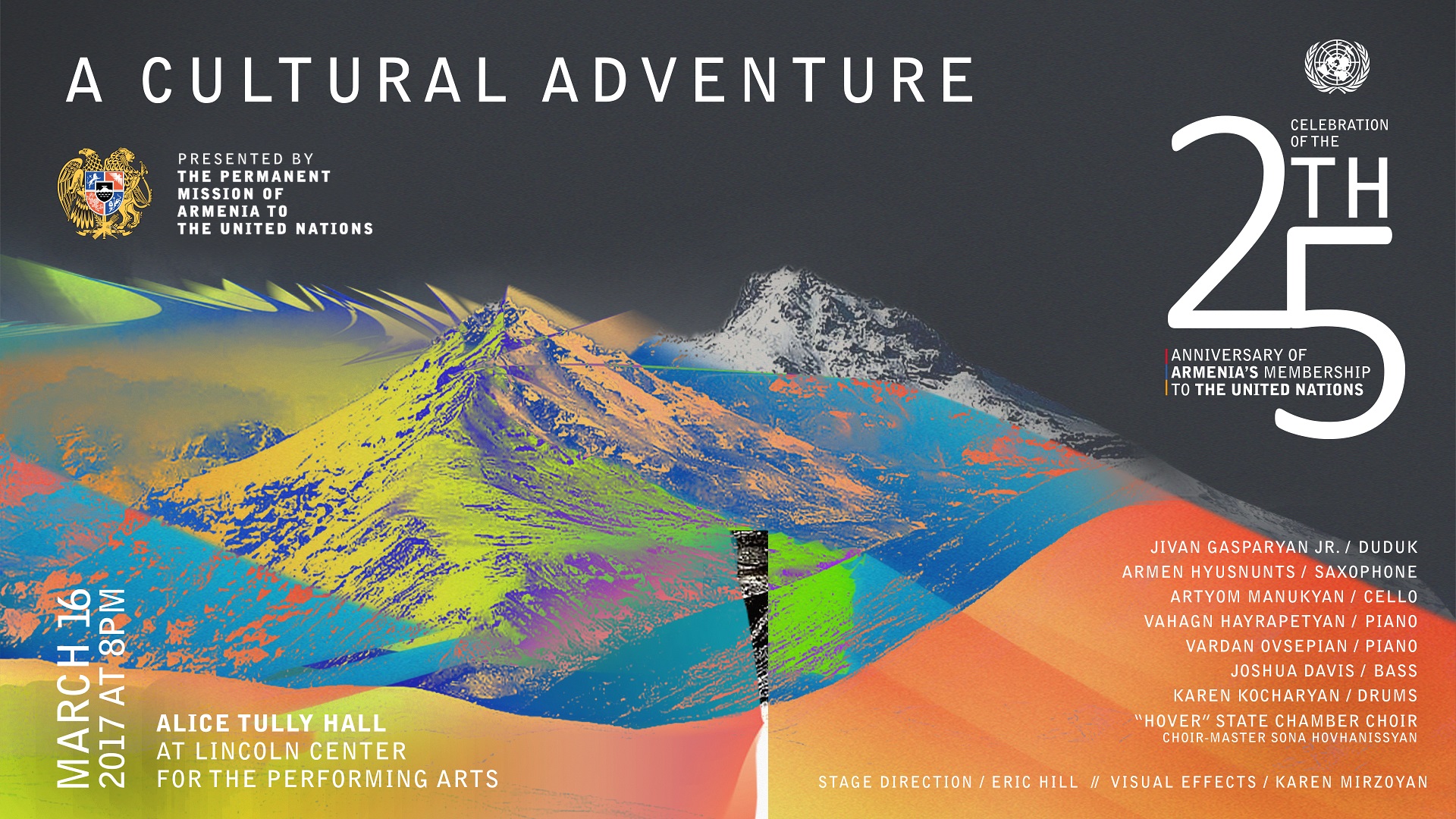 This event has passed
Through an extraordinary display of music and visual effects Armenia celebrates the 25th anniversary of its membership to the United Nations. The musical event, described as "A Cultural Adventure: Joyfully Celebrating the 25th Anniversary of Armenia Rejoining the Family of Nations," will feature celebrated Armenian musicians in a performance that bridges the past and the present. 
The 1 hour 20-minute program, presented without intermission, will revisit traditional Armenian folk and sacred music immersed in contemporary interpretations. To artistically enhance the performance, famed Armenian and American artists have developed images inspired by Armenia's culture, history, and landscapes.
Artist:
"HOVER" State Chamber Choir, Choirmaster Sona Hovhanissyan
Jivan Gasparyan Jr., Duduk 
Armen Hyusnunts, Saxophone 
Artyom Manukyan, Cello
Vahagn Hayrapetyan, Piano 
Vardan Ovsepian, Piano
Joshua Davis, Bass
Karen Kocharyan, Drums
Joyfully Celebrating the 25th Anniversary of Armenia in the United Nations