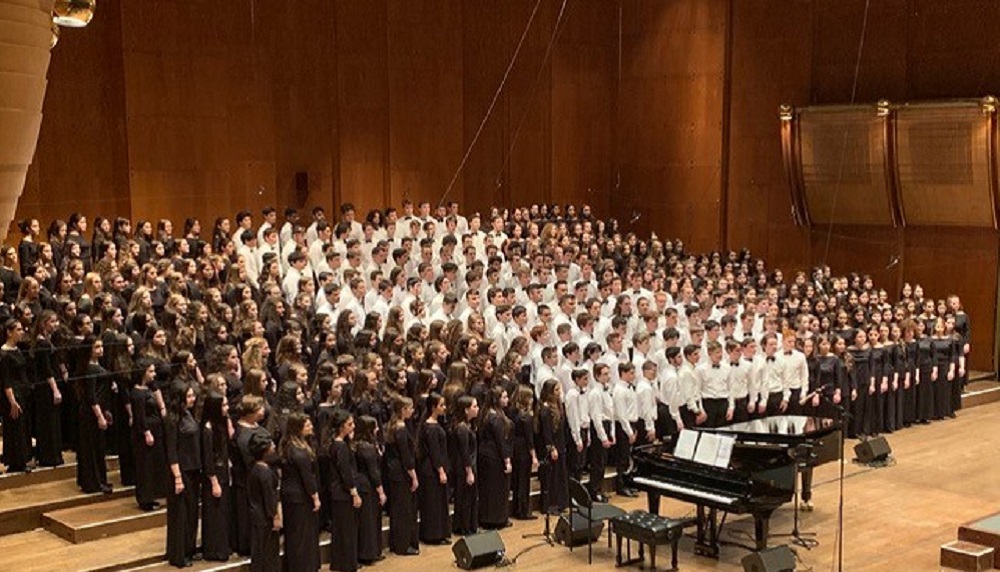 HaZamir: The International Jewish Teen Choir is an international network of choral chapters for Jewish teens in the U.S. and Israel.  In cities across North America and Israel, chapters meet weekly to rehearse and perform a common repertoire of Jewish choral music.  HaZamir provides Jewish teenagers the unique opportunity to achieve excellence in the Jewish arts and sing at the highest performance level.
Over 400 HaZamir singers appear regularly in Carnegie Hall and Lincoln Center. This annual performance brings together music, community, and spirituality in a context that is dynamic, transformative, and fun.  Thousands of teens have shared in the HaZamir experience.
HaZamir is a program of the Zamir Choral Foundation, Matthew Lazar, Founder and Director.
HaZamir: The International Jewish Teen Choir