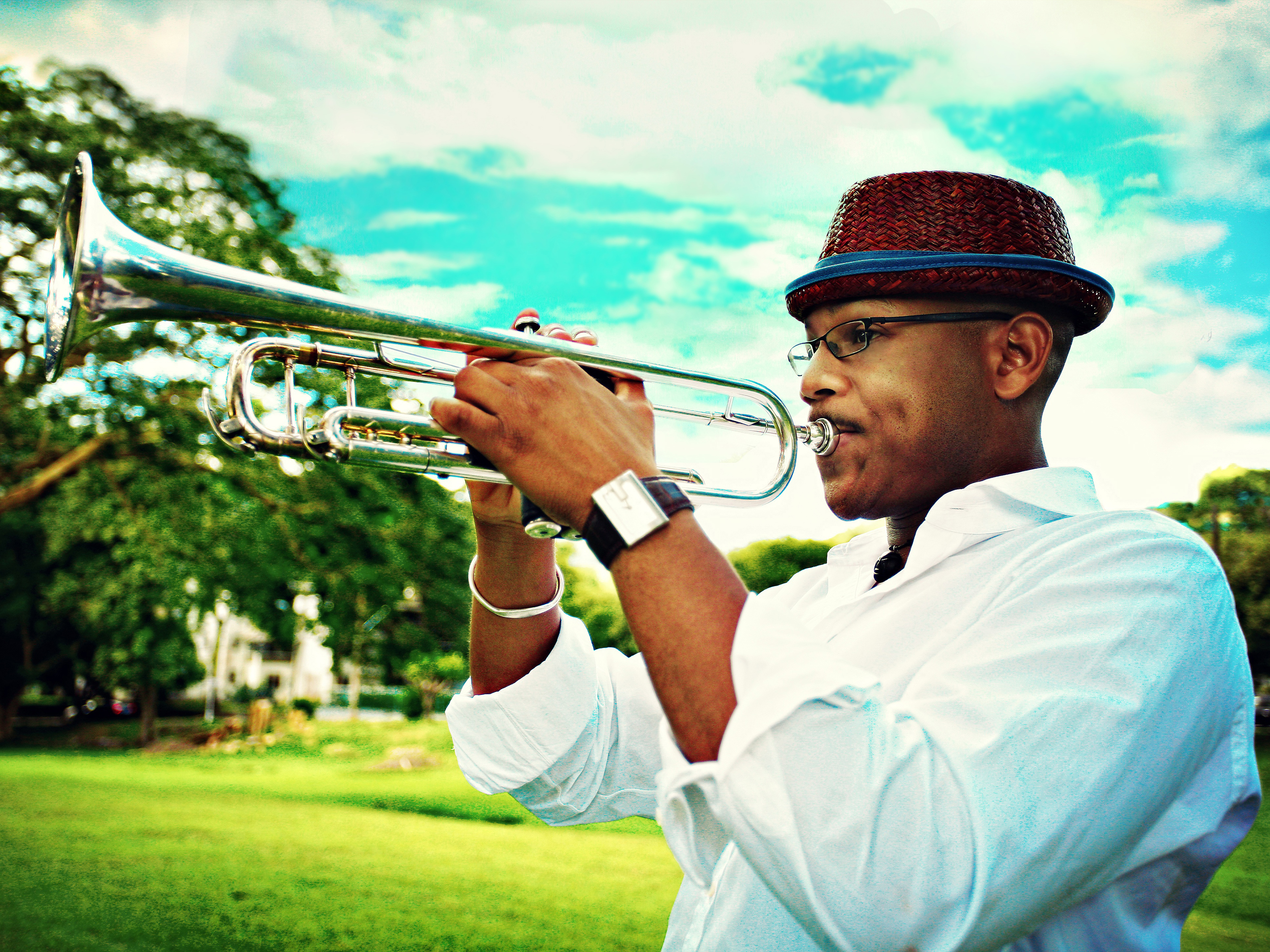 This event has passed
There are no physical tickets for Dizzy's Club events, reservations are recommended. Doors open at 6:00pm for the 7:30pm set and 9:00pm for the 9:30pm set. The venue offers a full dinning experience inclusive of craft cocktails. The music cover charge will be added to the final food and beverage bill at the end of the evening.
With trumpeter/bandleader Etienne Charles, alto saxophonists Immanuel Wilkins and Jordan Pettay, tenor saxophonists John Ellis and Camille Thurman, baritone saxophonist Paul Nedzela, trombonists Dion Tucker, Marshall Gilkes, Gina Benalcazar, and Chris Glassman; trumpeters Jumaane Smith, Walter Cano, Summer Camargo, and Giveton Gelin; pianist Willerm Delisfort, vibraphonist Joel Ross, bassist Carlos Henriquez, drummer Quincy Phillips, and guitarist Alex Wintz (9/8 only).
"Emphatic rhythm has always been the engine oil of a jazz big band, but Mr. Charles has original ways of addressing that history, inherited from his own homeland traditions." – The New York Times
Etienne Charles is a world-renowned trumpeter, percussionist, composer, bandleader, member of the SFJAZZ Collective, and a recent Guggenheim Fellow. Tonight marks his long-awaited return to Dizzy's Club and his first appearance with his own big band. Charles' music incorporates international musical influences in a fluid blend of American jazz, rhythms and traditions from the Caribbean, and inspired sonic discoveries from his exploration of their relationships. Across original compositions and new arrangements of classics, Charles' repertoire is always diverse, carefully selected, and handled with care and originality. Make sure to experience Etienne Charles in our smallest venue before he returns in June 2020 to headline our 2019–20 season-closing concerts in The Appel Room.