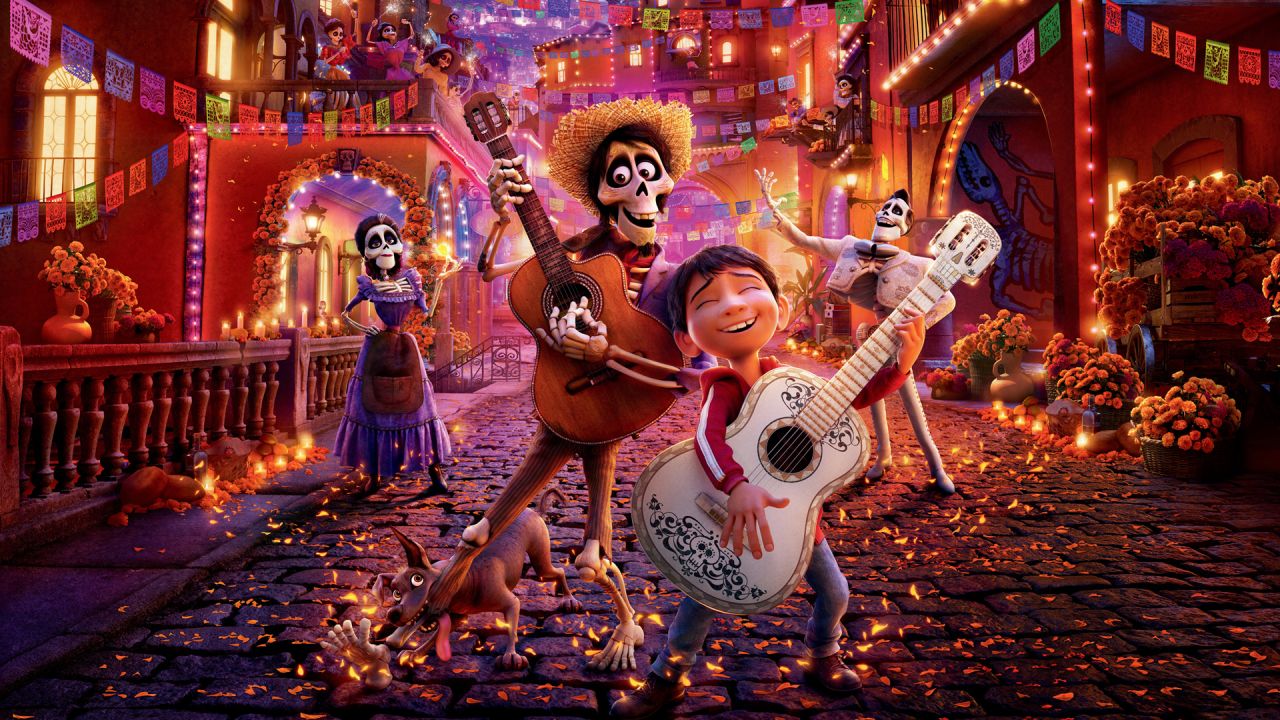 This event has passed
Free and open to the public!
Named for the patron saint of music, effervescent Latin fusion band La Santa Cecilia is fronted by the charismatic Marisol Hernandez (a.k.a. La Marisoul), who "sings like the love child of Janis Joplin and Celia Cruz" (Los Angeles Times). She's joined by accordionist and requintero José "Pepe" Carlos, bass player Alex Bendaña and percussionist Miguel "Oso" Ramirez. Seamlessly integrating cumbia, bossa nova, rumba, bolero, tango, jazz, rock, klezmer, and any other musical genre that crosses their path, the Grammy-winning band's smart songs are vibrant reflections of Los Angeles's intriguing tapestry of cultures.
Following the performance will be a screening of Disney/Pixar's Coco. Called "a definitive movie for this moment" by The New Yorker and inspired by el Día de los Muertos, this tale of family, fun, and adventure centers on a young musician named Miguel who is accidentally transported to the Land of the Dead. While on this extraordinary journey, he seeks the help of his deceased musician great-great-grandfather to return him to his family among the living and to reverse his family's ban on music.
Venue
Amsterdam Ave. and W. 62 St.
Disney/Pixar's Coco and Live Performance by La Santa Cecilia