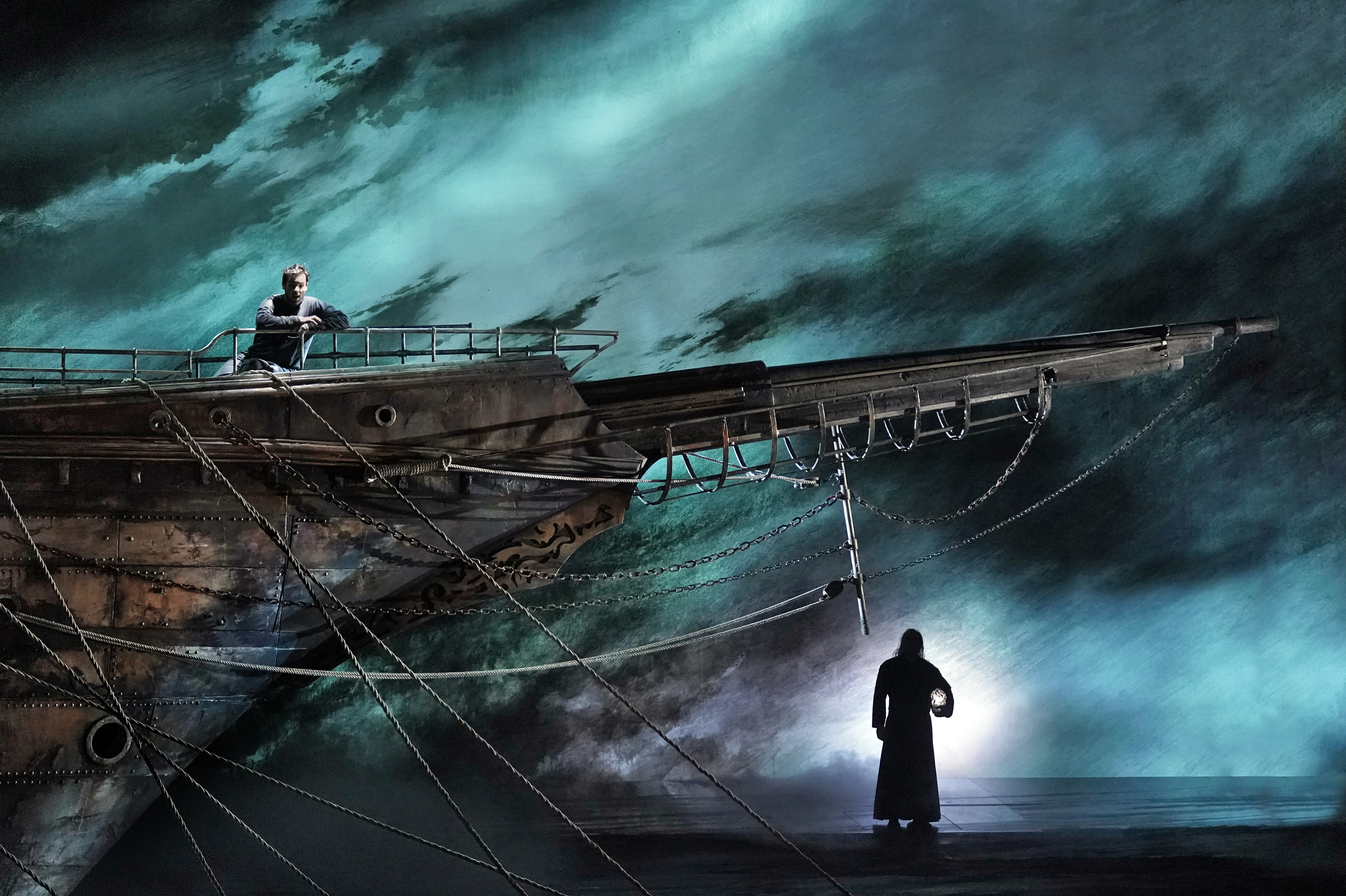 This event has passed
The performances of Der Fliegende Holländer scheduled for March 14, 18, 21, 24, and 27 have been canceled due to the coronavirus (COVID-19) situation and the recommendations of our city, state, and federal elected officials. Click here to learn more.
François Girard, whose revelatory 2013 take on Parsifal set the recent Met standard for Wagner stagings, now unveils a spellbinding new vision of the composer's tale of a cursed sea captain doomed to sail the open ocean for eternity. With sweeping sets by John Macfarlane, Girard's new production turns the Met stage into a rich, layered tableau reminiscent of a vast oil painting. Valery Gergiev conducts a brilliant cast led by bass-baritone Evgeny Nikitin as the Dutchman, with German soprano Anja Kampe making her anticipated Met debut as the devoted Senta, whose selfless love is what the Dutchman seeks. Bass Franz-Josef Selig is her father, Daland, and tenor Sergey Skorokhodov is her deserted former lover, Erik.
A co-production of the Metropolitan Opera; Dutch National Opera, Amsterdam; The Abu Dhabi Festival; and Opéra de Québec
Production a gift of Veronica Atkins