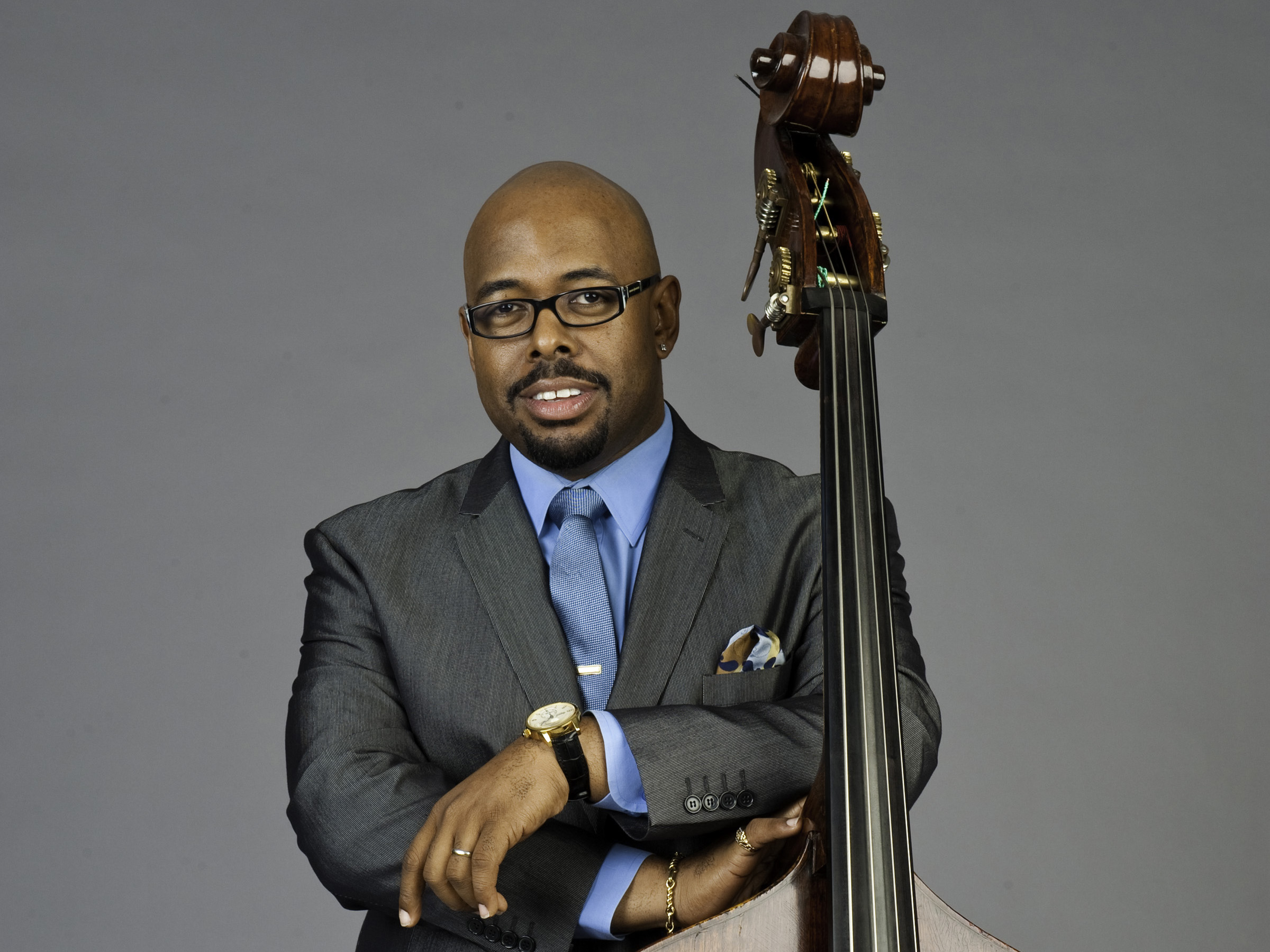 This event has passed
Master musician Christian McBride is in a league of his own as a bandleader, as a bassist, and as a uniquely engaging concert host who makes everyone in the room feel like an old friend. Tonight's performance will be the Dizzy's Club premiere of his new Tip City trio, featuring Dan Wilson on guitar and Jazz at Lincoln Center fan-favorite Emmet Cohen on piano. McBride has worked with the biggest names in music, from Sonny Rollins, Herbie Hancock, Pat Metheny, and the Jazz at Lincoln Center Orchestra to Queen Latifah, Sting, and fellow Philadelphians The Roots—but in his own small groups, he has also found incredible success by showcasing rising stars like those featured tonight. With one group after another, he continues to keep the swing alive while breaking new ground, and without exception, he brings out the absolute best in each of his bandmates. We can't wait to welcome McBride's latest collaboration to Dizzy's Club.
Ticket price does not include food, beverage, or gratuity. Seats will be sold general admission, table and bar seating. Depending on house availability, customers may be seated with another party. $7 fee applies per seat sold by CenterCharge. $7 fee applies per seat sold via jazz.org. Maximum of five seats per order. Exchanges are not available for this event. For reservations by phone, please call Center Charge at 212-721-6500.
Venue
10 Columbus Cir
Accessibility
Wheelchair-accessible seating
Christian McBride's Tip City