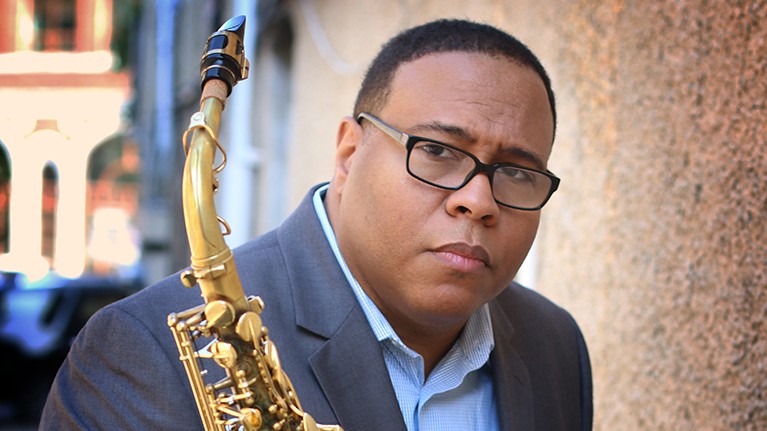 This event has passed
There are no physical tickets for Dizzy's Club events, reservations are recommended. Doors open at 6:00pm for the 7:30pm set and 9:00pm for the 9:30pm set. The venue offers a full dinning experience inclusive of craft cocktails. The music cover charge will be added to the final food and beverage bill at the end of the evening.
The votes are in, and now it's time to celebrate the 2019 Ertegun Jazz Hall of Fame inductees! Our two nights of induction festivities conclude with this final set, as alto saxophonist Bruce Williams pays tribute to the inimitable Cannonball Adderley. Williams is a gifted musician who has toured and recorded with artists including the Jazz at Lincoln Center Orchestra with Wynton Marsalis, Roy Hargrove, the World Saxophone Quartet, Branford Marsalis, Josh Evans, Stanley Cowell, Grassella Oliphant, and Oliver Lake. Tonight he will celebrate fellow alto player Cannonball Adderley, who made indelible contributions to the worlds of hard bop, modal jazz, soul jazz, and fusion. Sporting a full-bodied sound and blues-drenched delivery, Cannonball's playing graced some of music's most iconic records, from Kind of Blueto The Black Messiah. Williams' own music ranges from slow, thoughtful ballads to greasy mid-tempo swing numbers and fast burners, and he's well equipped to make his own meaningful musical statement about the legendary Cannonball. This set closes out our 2019 Ertegun Hall of Fame induction celebrations on a high note.
Bruce Williams Quintet: Portrait of Cannonball